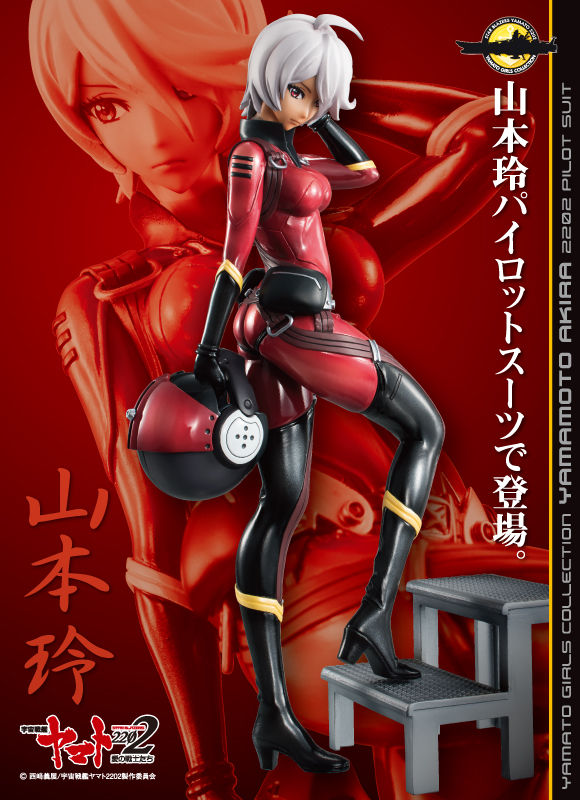 This Yamato Girls Collection (YGC) is from "Space Battleship Yamato 2202 Love Warriors"
A woman pilot "Yamamoto Rei" appeared on Yamato Air Corps as a love machine for <Cosmo Tiger I>.
The body with a total height of about 23 cm was shaped in a sharp style, and it became three-dimensional in the pilot suit shape like the inside of the play as in the play.
Of course the clear part of the helmet's shield part.
A pedestal that imaged the steps of the hangar deck is attached and you can display Yamamoto Rei in a cool pose.
In addition, the Cosmo Fleet Special scheduled to be released at the same time as "General Federation Andromeda Class First Androida" first time benefit
Mini Mecha <Cosmo Tiger I> can also be displayed on the step of this product.
Set Content
· Painted figure
· Dedicated pedestal
Product size:

Tall: 230mm / 9.05"inch

Material:

PVC, ABS