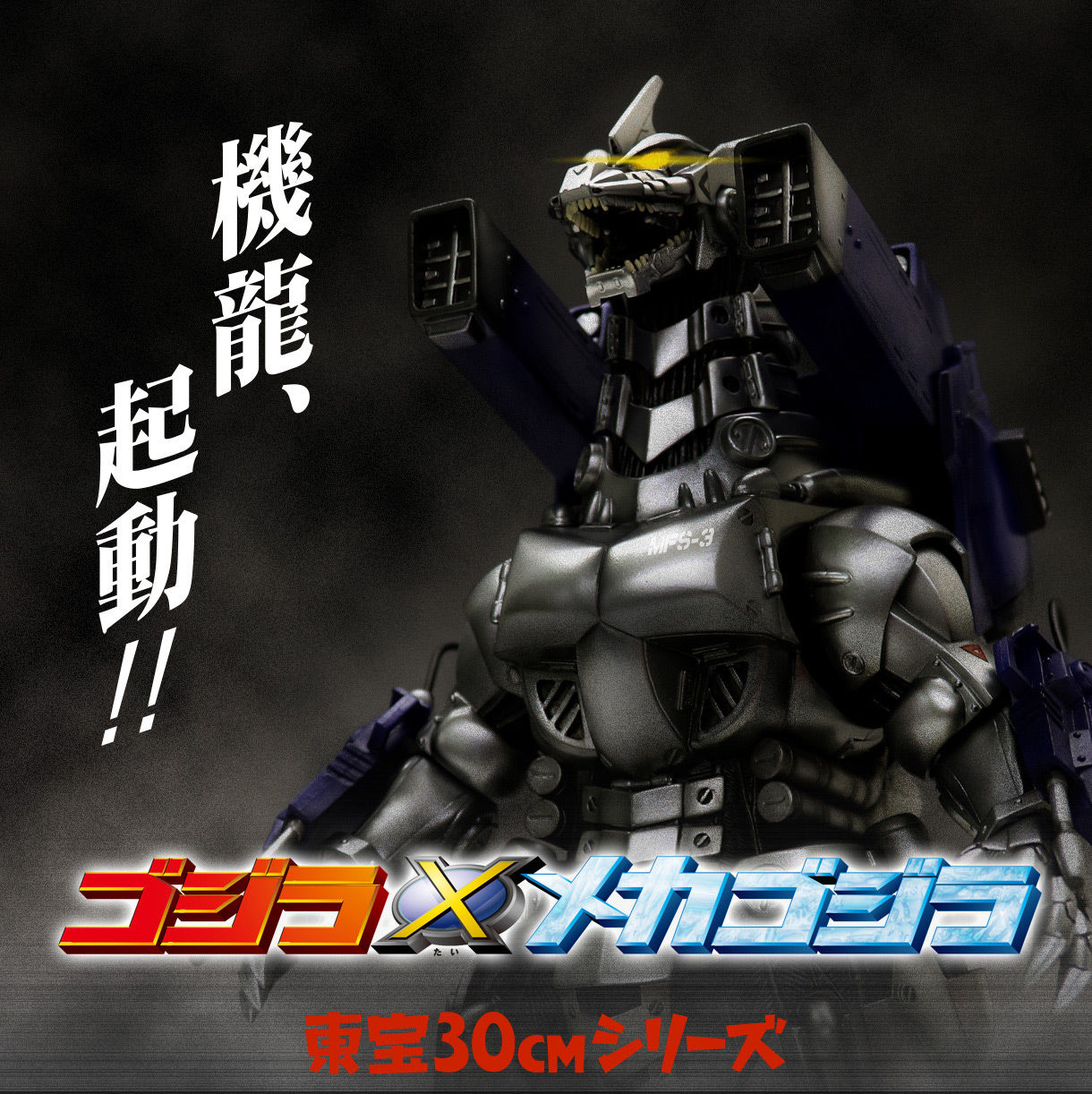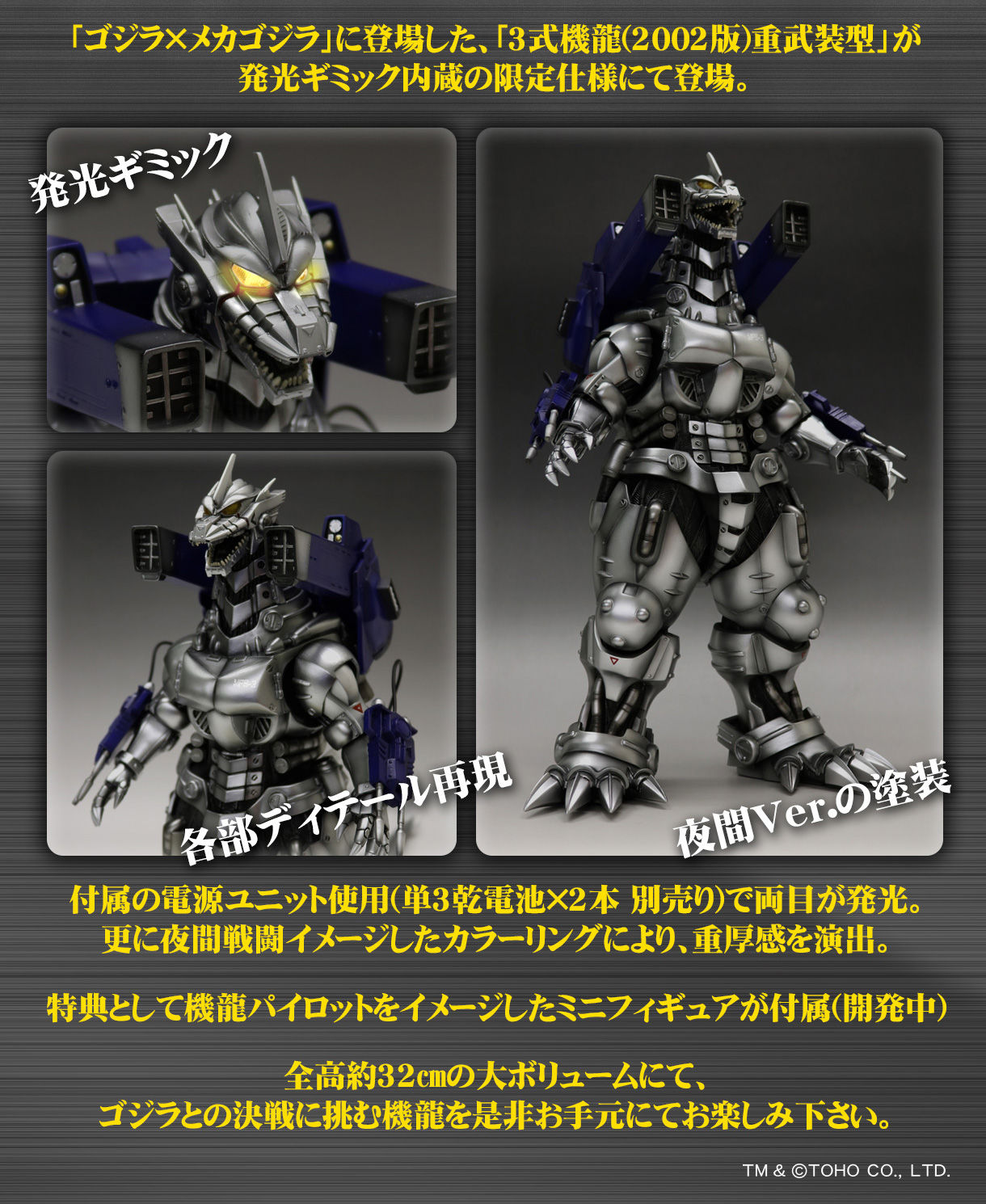 Transaction Description:
Mongolia, start!
"3 type machine dragon (2002 version) heavy armed type" that appeared in "Godzilla × Mechagodzilla" appeared in a limited specification with built-in gimmick.
Both eyes emit light with the supplied power supply unit (AA batteries × 2 separately sold).
Furthermore, by the coloring which imaged battle at night, it produced a profound feeling.
Mini figures that imagined the Musou pilot as a bonus included.
Please enjoy hand-dragon challenging the decisive battle with Godzilla at a large volume of approximately 32 cm in height.
【Set content】
· Body · · · 1
· Tail · · · 1
· Power supply unit ··· 1
· Pilot figure · · · 1
· Instruction manual · · · 1
【Product Material】
PVC, ABS
Age of target
15 years and over
【Size】
Overall height 32 cm