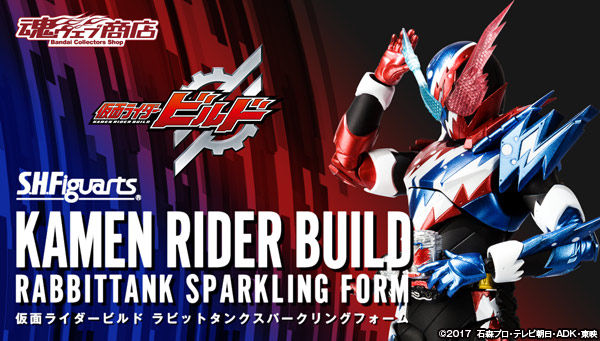 Translate Description:
Ready Go! Sparkling finish !! Yeah !!!
Commercialization of the power-up form of the build which showed brilliant appearance even in the movie "Masked Rider Heisei Generations FINAL Build & Exceed with Legend Rider" !!!
Reproduce the characteristic left and right asymmetrical metallic color and the torn-cho beyond!
■ Set Contents
· Main body
· Replacement right wrist 6 kinds, replacement left wrist 3 kinds
Product size:

Tall: 145mm / 5.7"inch

Material:

PVC, ABS