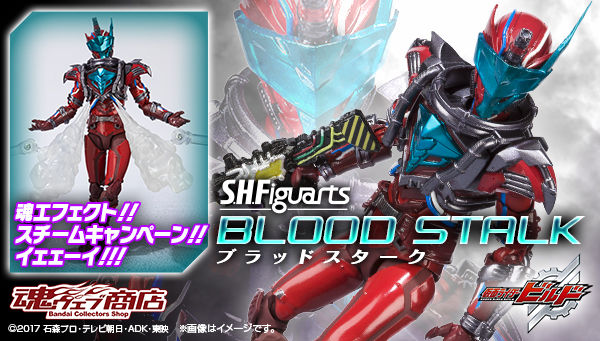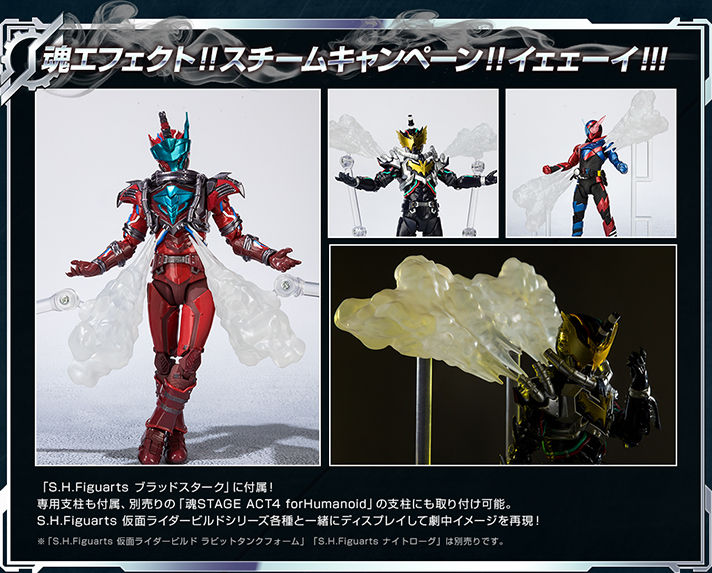 Translate Description:
"Blood Stalk" of a character still having many mysteries appeared!
Coloring different from night rogue and shape reproduction of cobra motif are the highlight !!!
Soul effect! Steam campaign !! Yeah !!
To commemorate the 1st item of the soul web shop of the Kamen Rider build series,
Steam effect parts with no mistake up during reproduction in the play comes as a bonus !!!
Set Contents
· Main body
· Replacement wrist right and left three each
· Steam rifle
· Cobra full bottle
◎ Campaign item
· Steam effect parts complete set
Product size:

Tall: 150

mm / 5.9"inch

Material:

PVC, ABS