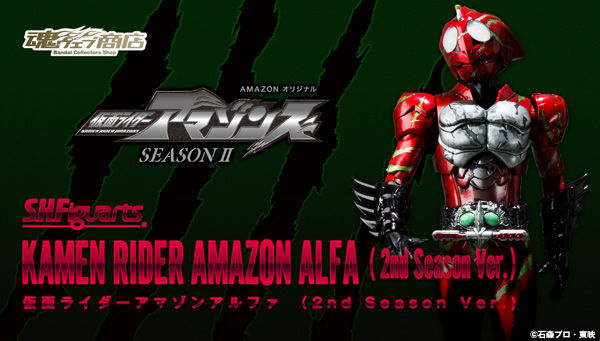 "Your eyes ... Niii-san is soooo cool ... ..."
Lost eyesight, pursue a thousand wings persistently despite full-bodied creation Amazon alpha of season 2 turned into S. H. Figuarts!
In the body, a lot of Amazons are taken down, and the dirty condition is reproduced with coloring!
In addition, the heart parts of Amazon are attached! !
Neo, after the appearance of the third rider of the season 2 following New Omega, the reproduction during the play at S. H. Figuarts will increase! ! !
■ Set Contents
· Main body
· Four replacement wrist left and right
· Heart Parts
· Bio Rent Slash effect parts
Product size:

Tall: 1

50mm / 5.9"inch

Material:

PVC, ABS