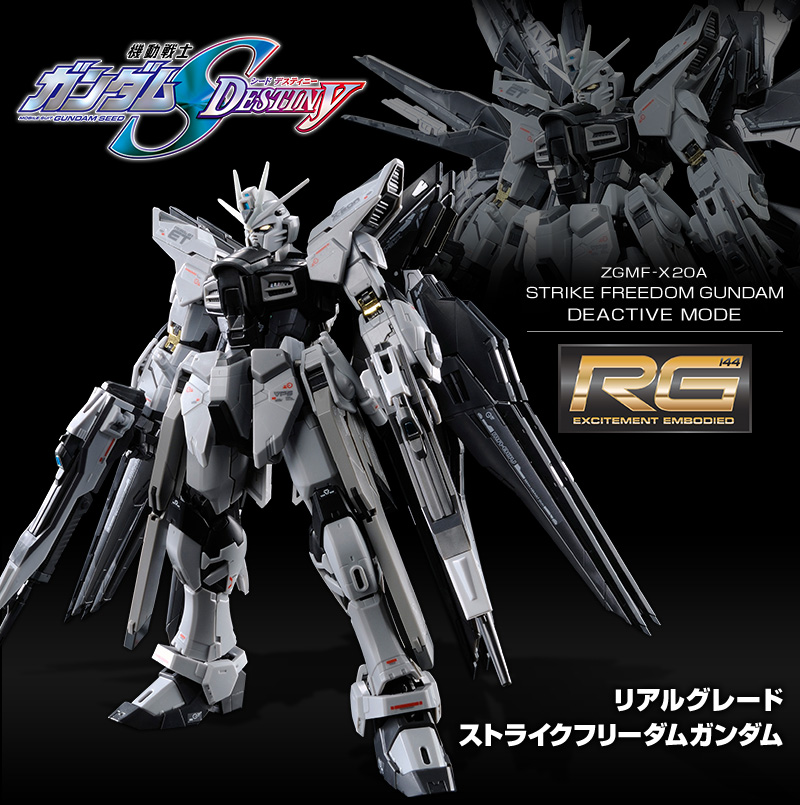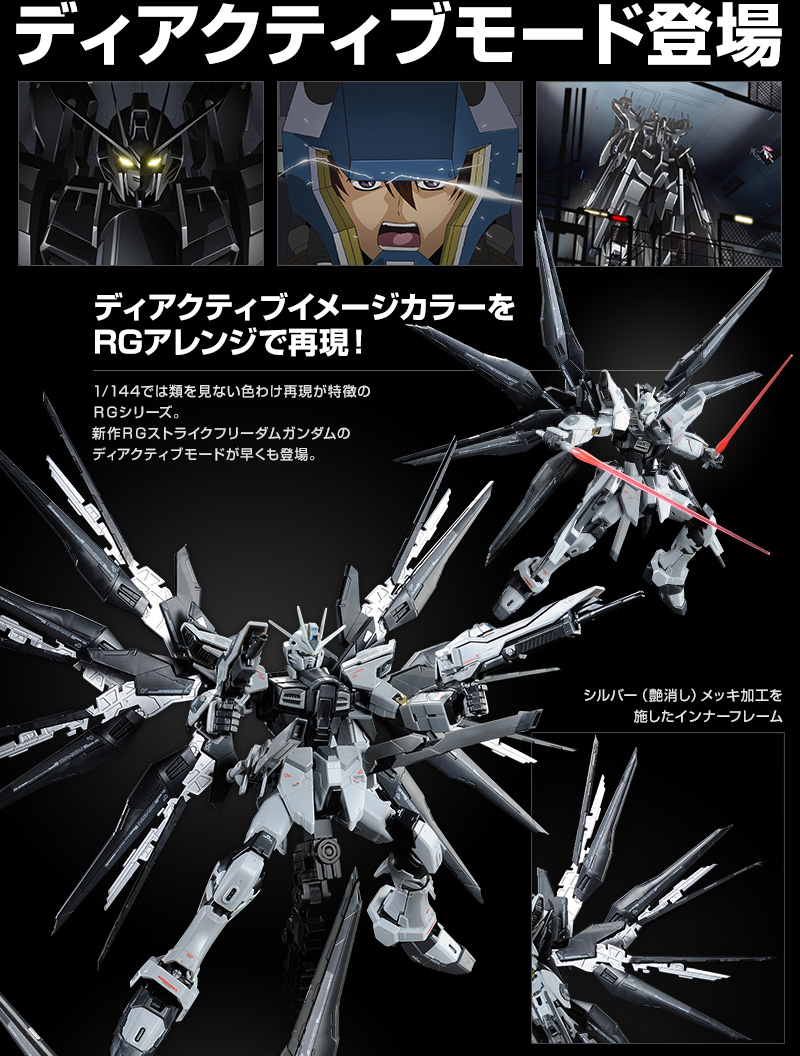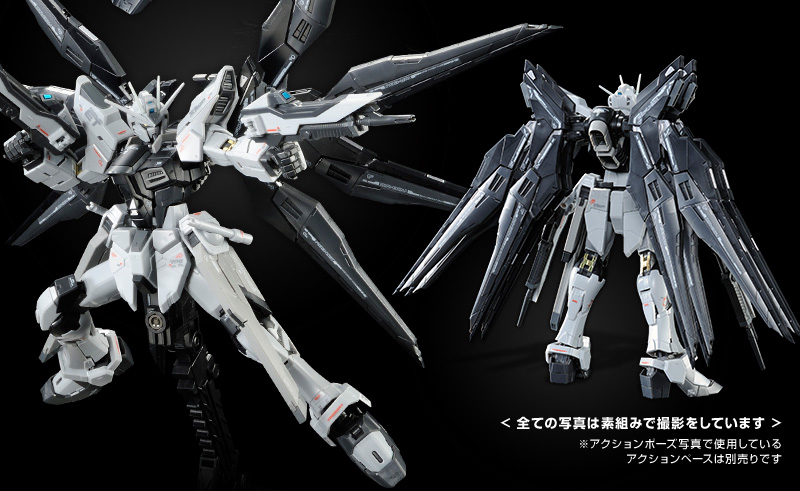 Translate Description:
The RG series' new strike freedom Gundam has appeared in deactive mode!
In 1/144, it is the RG series characterized by unparalleled color separation and reproduction,
Deactivated mode Image color reproduced with RG arrangement!
Matte silver plating processing is applied to the inner frame.
Realistic decal pursuing real expression is attached.
Attached armed: beam rifle / beam saber / rail gun / beam shield
-----------------------------------------
1/144 Scale Assembly Plastic model
Target age: 15 years old and over
Product material: PS · ABS · PP
· Adhesive is not used for assembly
-----------------------------------------