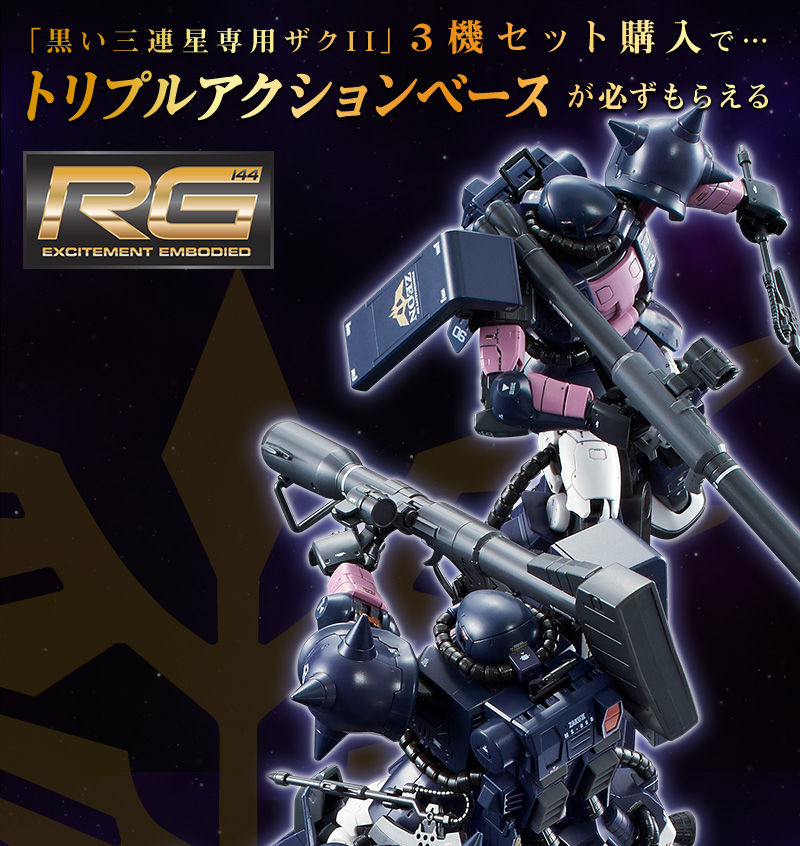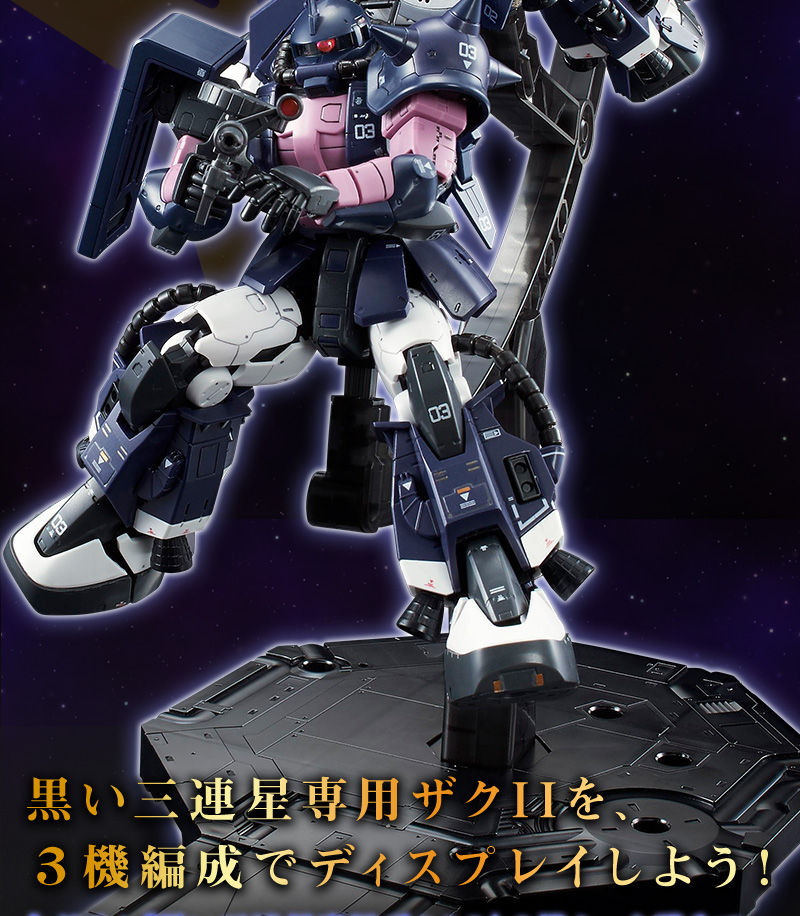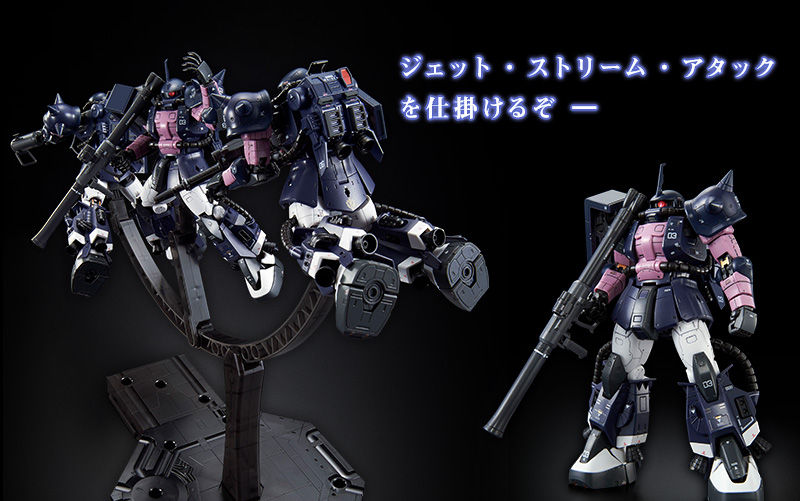 Translate Description:
- "Black Three Star" Appears in Real-Grade -
From "Mobile Suit Gundam MSV", MS-06R-1A black triple star exclusive Zaku II,
In 1/144, we commercialized it in the RG series pursuing minimalistic expression and "real".
- Color ring of the black triad of planet aircraft, reproduce thoroughly the shape of the aircraft!
Elbow, leg part fuel cartridges such as the black triple-star model MS parts are reproduced.
Represent characteristic color of aircraft color in multiple molding colors with different color tones.
The Gaia machine and the head of the Ortega and mash machine can be reproduced selectively.
● Gaia, Ortega, Mash, included a new realistic decal that recorded each marking!
● Various arms of 06R-1A are included!
Various arms like Giant Buzz, Zak Machine Gun, Zak Bazooka, Heat Hawk are reproduced in RG compliance.
Attached armed: Zaku Bazooka / Zaku Machine Gun / Heat Hawk / Giant Buzz
Includes: RG 1/144 MS - 06R - 1A Black Three Star only Zaku II × 3
Triple action base × 1
-----------------------------------------
1/144 Scale Assembly Plastic Model
Target age:
RG Black Three Star only Zaku II / 15 years old and over
Triple action base / over 8 years old
Product material:
RG Black Three Star Special Zaku II / PS · PP · ABS
Triple action base / PS · ABS
· Adhesive is not used for assembly
-----------------------------------------