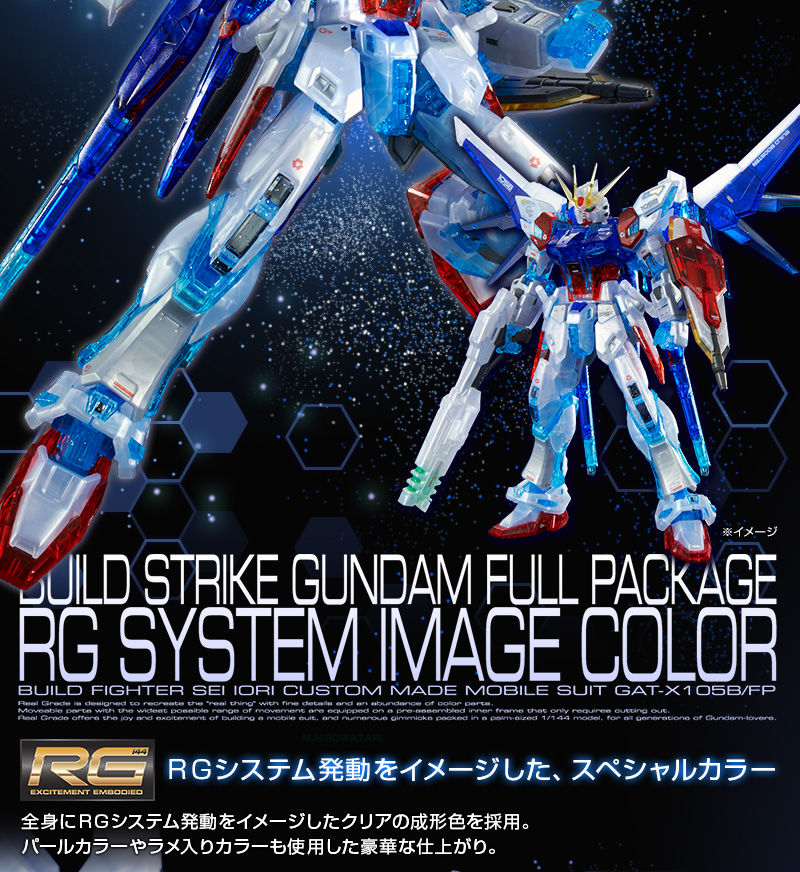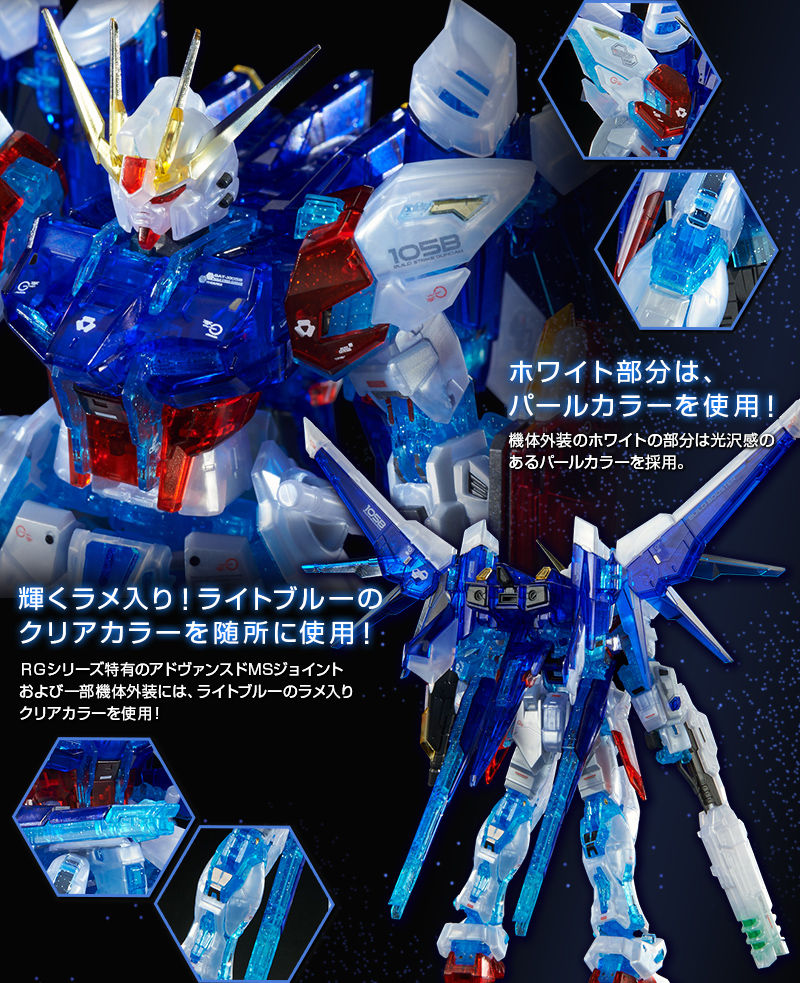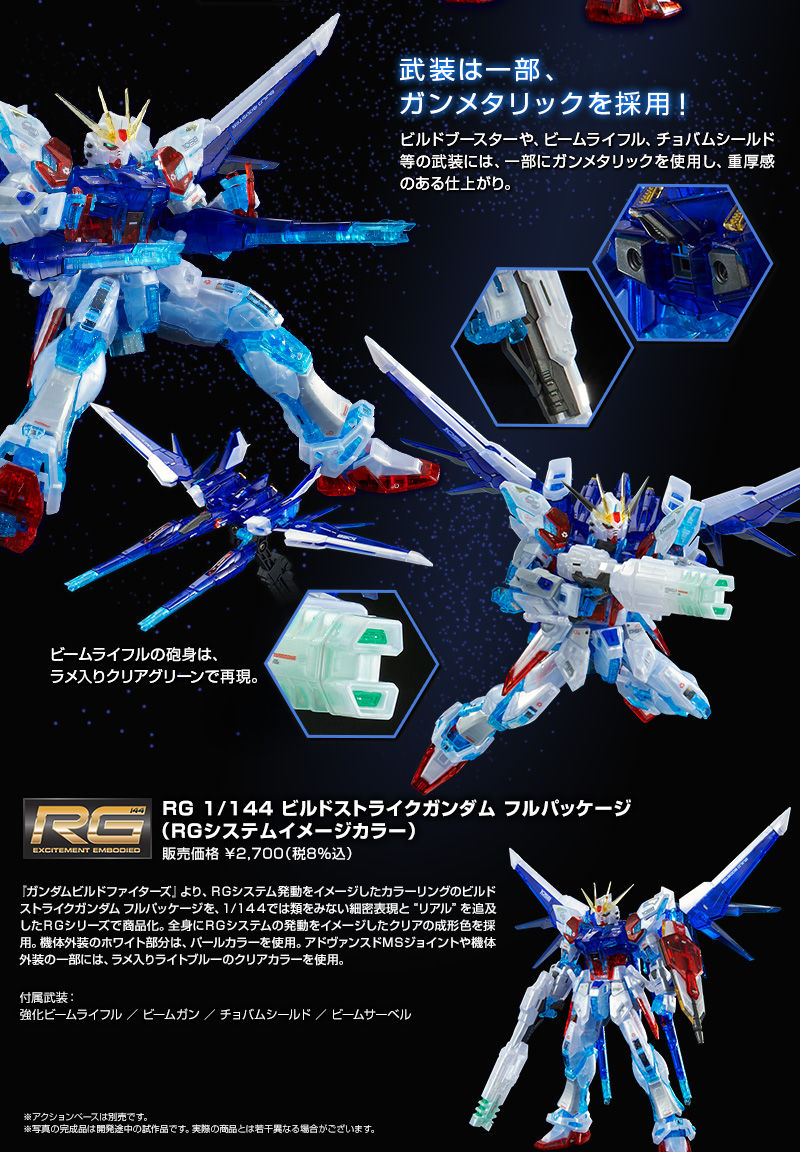 --- Spacious color that imaged R G system activation! - -

From "Gundam Build Fighters", the coloring that imaged RG system activation,
BUILD STRIKE GUNDAM Full packaging is commercialized with the RG series. In case of

Adopted a clear molding color which imaged the whole body RG system activation. Luxurious finish using pearl collar and lame color as well.
● White part, use pearl color!
The white part of the body exterior adopts a glossy pearl color.

● Shimmering lame! Use light blue clear color everywhere!
For the advanced MS joints and some airframe exteriors peculiar to the RG series,
Use the molding color of clear color with lame blue in light blue.

● Armored part, adopting gunmetal!
For arming of build boosters, beam rifles, chobam shields, etc., use gunmetallic in part,
Finish with a solid feeling.

● Beam rifle barrels are reproduced in lame clear clear green.

Attached armed: reinforced beam rifle / beam gun / chobam shield / beam saber

-----------------------------------------
1/144 scale assembled plastic model
Target age: 15 years old and over
Product material: PS · PP · ABS
· Adhesive is not used for assembly
-----------------------------------------