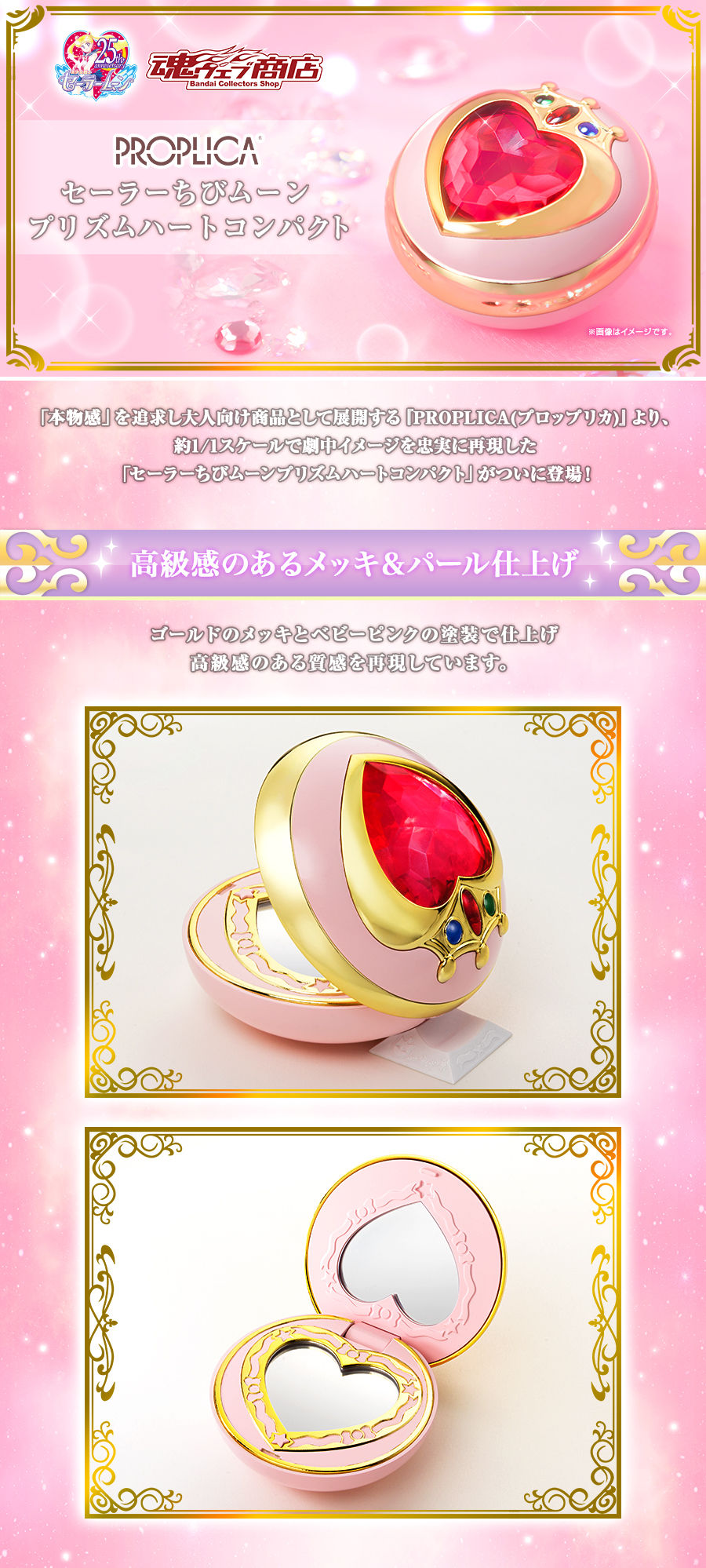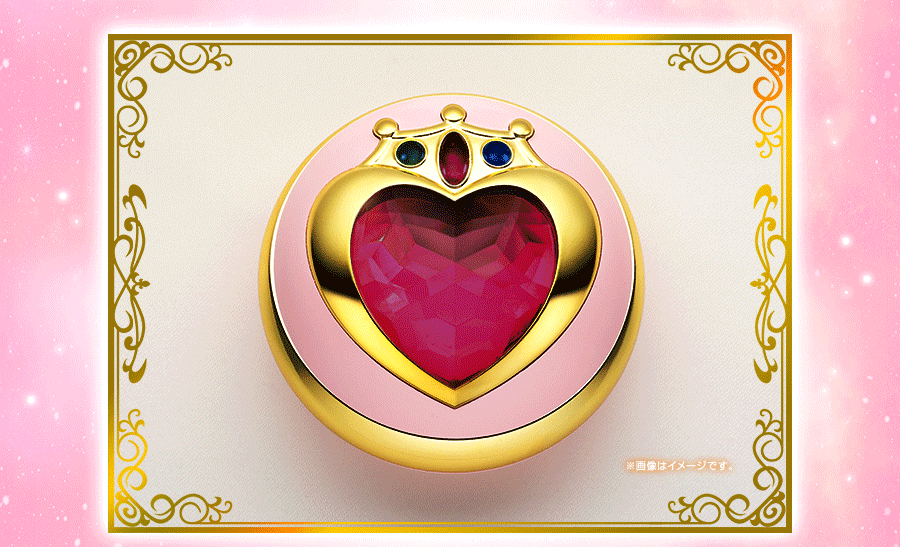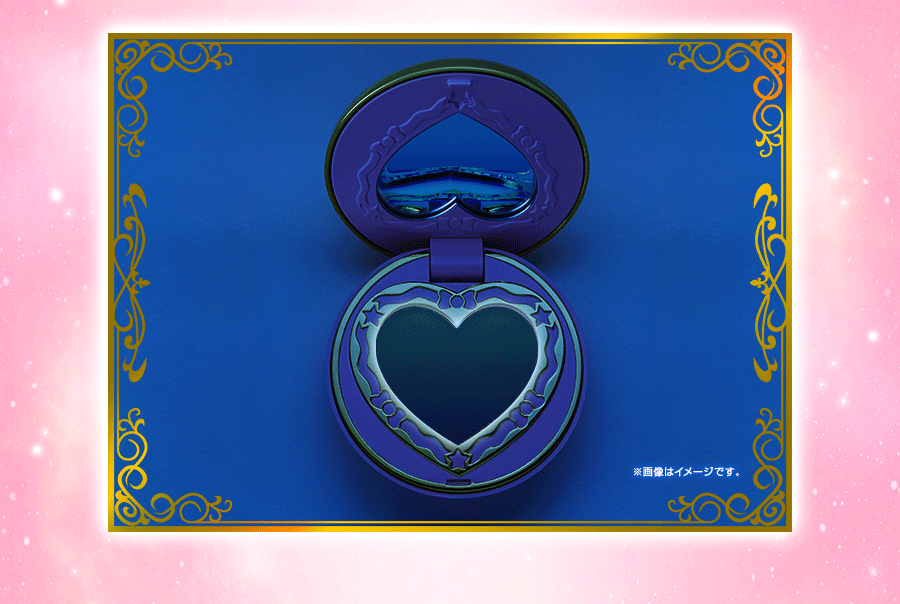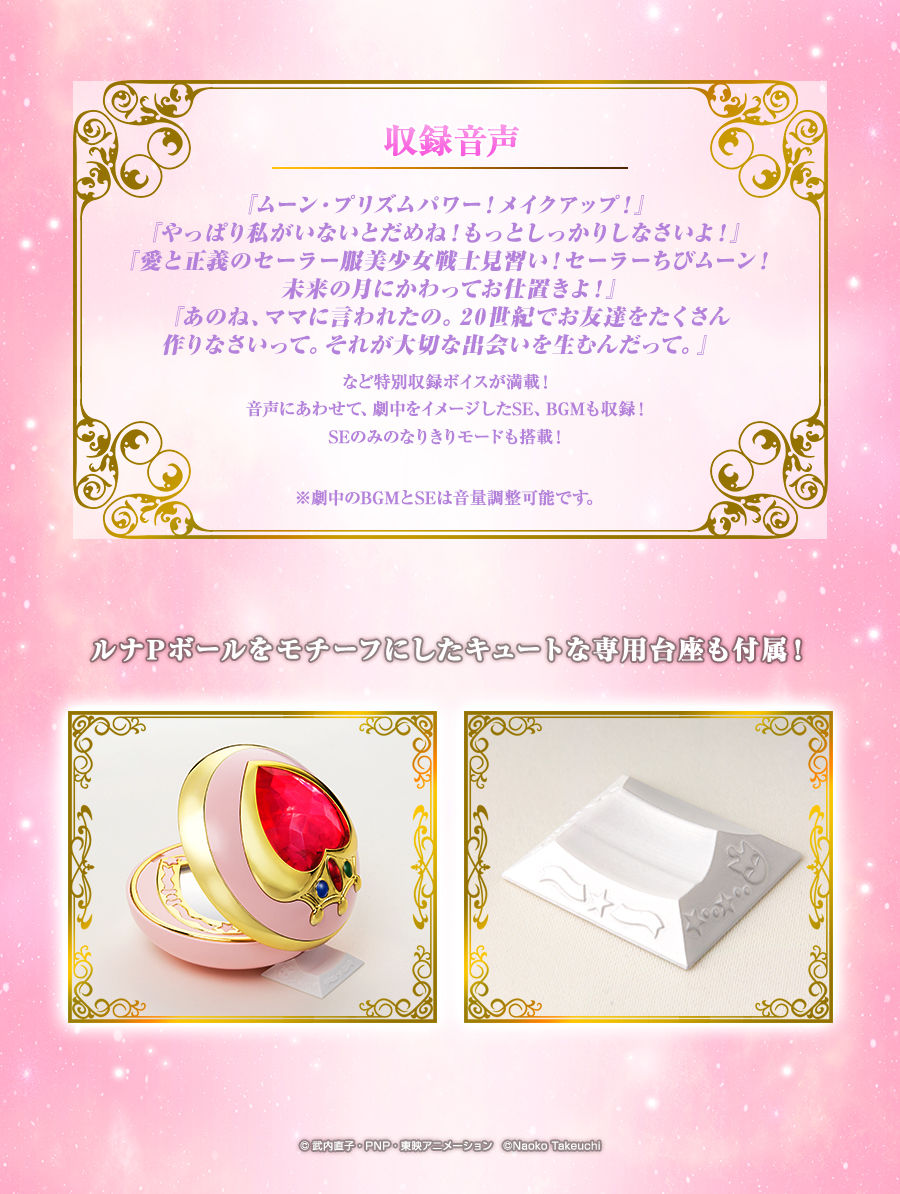 Translate Description:
"Audio" of Kaori Araki who played Chibi Usa in the 90's animation and "Sound" of the image in the movie are included, and the item "Prism Heart Compact" used by "Chibi Susa" is commercialized.
In addition to enjoying the three parts of the lid, you can enjoy transformation lines etc. In addition, when opening the compact and pushing the switch the specification of Serenity 's silhouette, which is the image of the old toy, appears on the magic mirror.
Built-in two patterns of taking voice of the dialogue image during play.
Set Contents
· Main body
· Pedestal
Product size:

Length: 70mm / 2.75"inch

Material:

ABS、PMMA