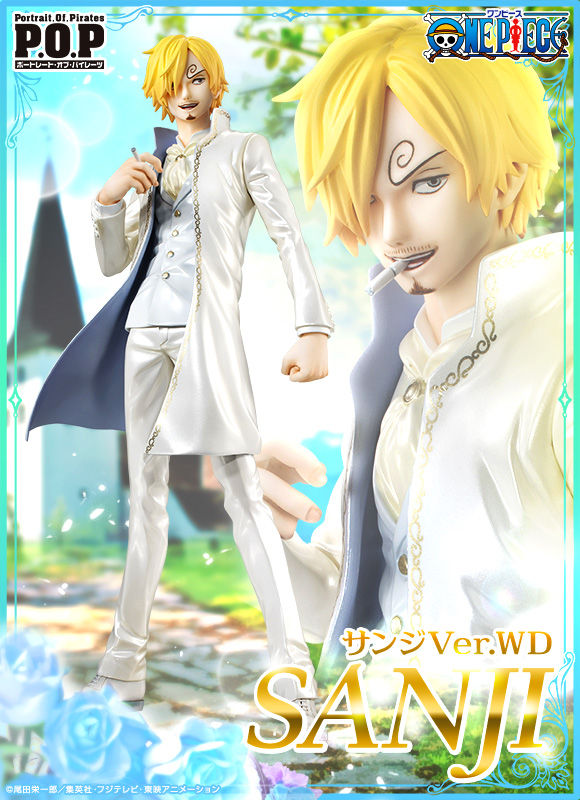 Translate Description:
Sanji in the P.O.P One Piece "LIMITED EDITION" series, Hall cake island version will appear.
Sanji, who has a painful past but can not abandon his family, goes to a conspiracy swirling wedding.
We are reproducing the tastefully gorgeous tuxedo in high-quality modeling and coloring as per the play image.
By replacing the left arm, Sanji 's "braveness" and "gentleness" can reproduce the charm of both.
Do not miss Sanji Fan people regardless of gender!
Set Content
· Painted finished figure
· Dedicated pedestal
· Replacement parts
Product size:

Ta

ll: 235mm / 9.25"inch

Material:

PVC, ABS