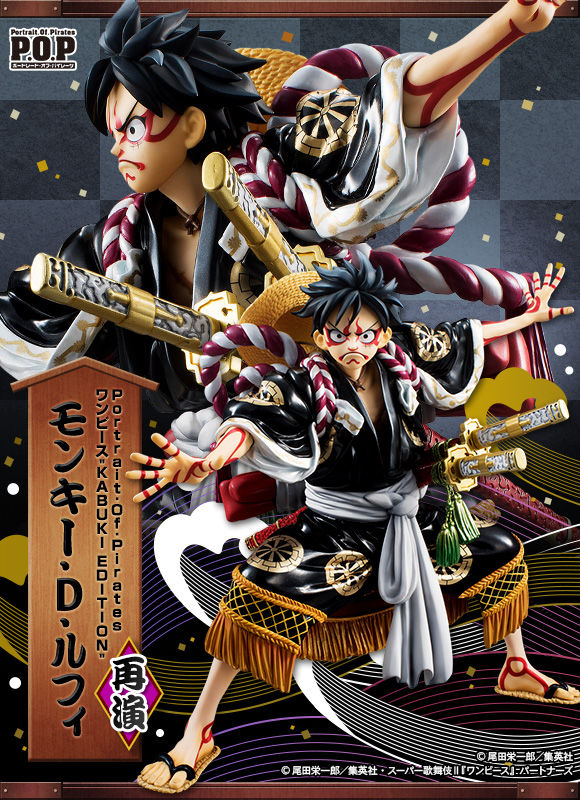 "Super Kabuki II (Second) One Piece" that mobilized 200,000 people nationwide and was also released theaters last autumn.
P.O.P One Piece "KABUKI EDITION" will re-emerge as a new dress in accordance with the performance at the Shinbashi performance hall in October !!
Based on the illustrations by Professor Eiichiro Oda,
As a prototype master, MAS and Igarashi Gen, who handles many P.O.P series, the precise shaping made into detail by tags is intact,
By changing the color of the kimono from red to black, for example, by finisher,
I am boldly changing the coloring side.
Of course, those who missed purchasing the previous item, as well as items that can be enjoyed even if they are arranged side-by-side,
Starting with one piece fan and figure fan,
It will be a great masterpiece to grab the hearts of many customers, so do not miss this opportunity!
Set Content
· Painted figure
· Exclusive pedestal set (decorative pedestal, decorative pillar)
Product size:

Tall: 190mm / 7.48"inch

Material:

PVC, ABS