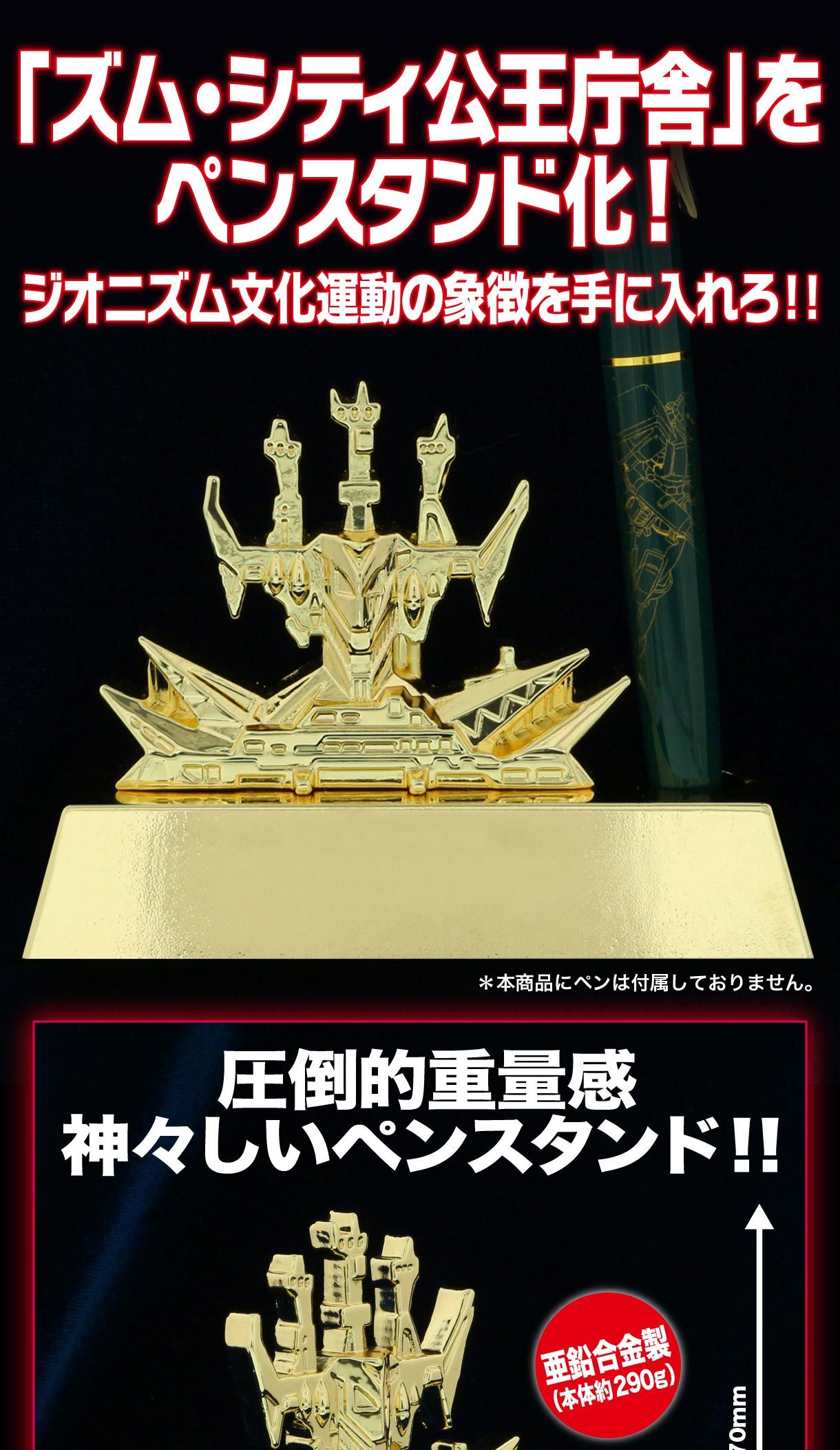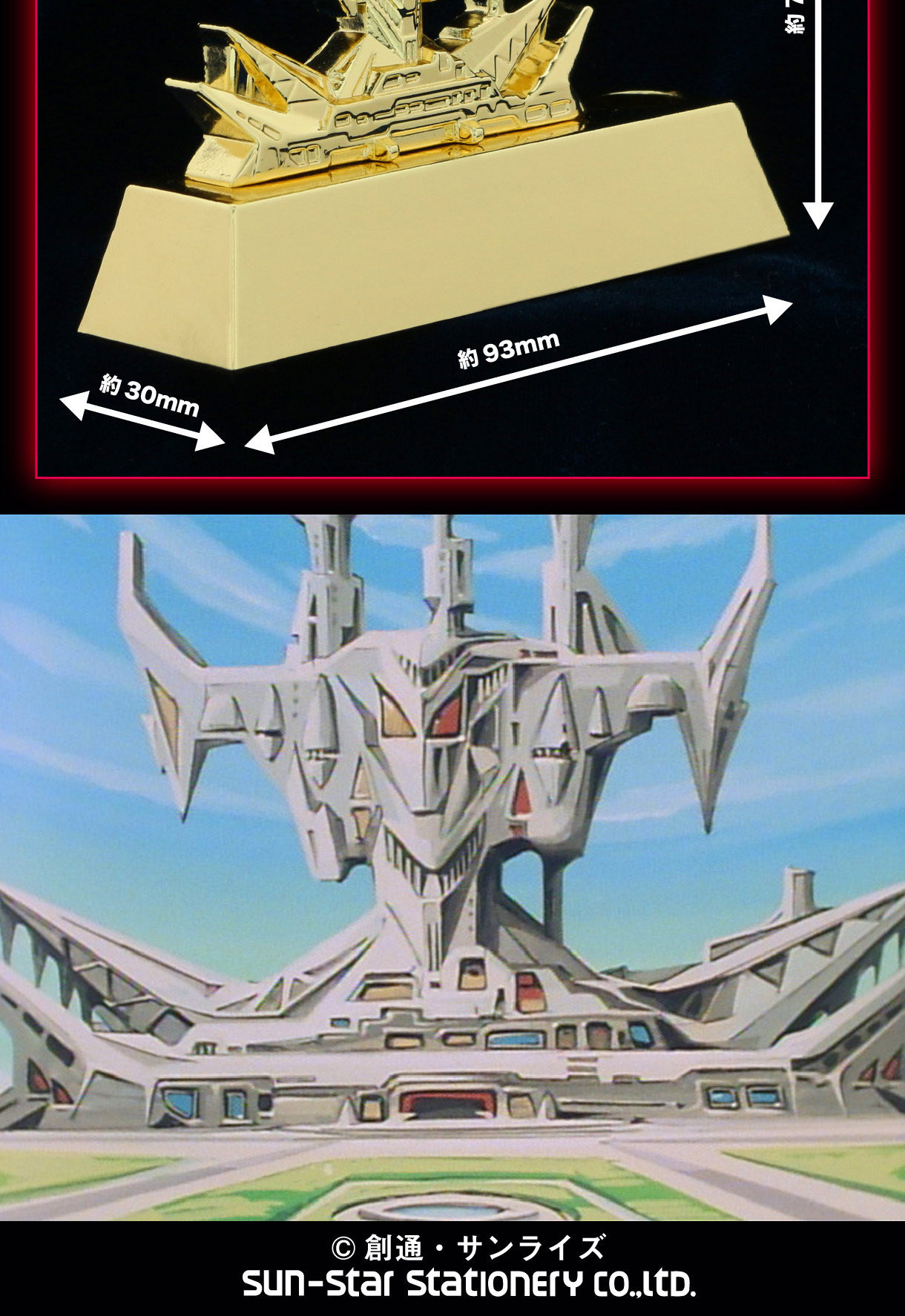 Translate Description:
This product is an iconic building of the Independent State / Zeon Duchy that appears in "Mobile Suit Gundam"
"Prism City Kingship Office" which is the center of political function is a pen stand of a motif.
Decorating patterns that make eyes and mouths imaged, reproduced with zinc alloy and gold plating paint on huge buildings that made up "human face" in hard texture.
We are designing as far as the base part that widely spreads to the left and right and the three towers rising high.
Moreover, painting the book building where gray is the basic tone to gold realized the divinity more than it was under construction.
It is a powerful specification with a weight of about 290 g for one insert and a height of about 70 mm,
It puts it on the desk and demonstrates the outstanding presence by using it.
【Set content】
Pen stand ... 1 piece
【Product Material】
Zinc alloy, stainless steel, nylon
【Size】
Pen stand ... W93 × H70 × D30 mm
(Inner dimension of pen insertion ... about diameter 11 × H 17 mm)
NOTE: Pre-order will be ended at 16th May 2018