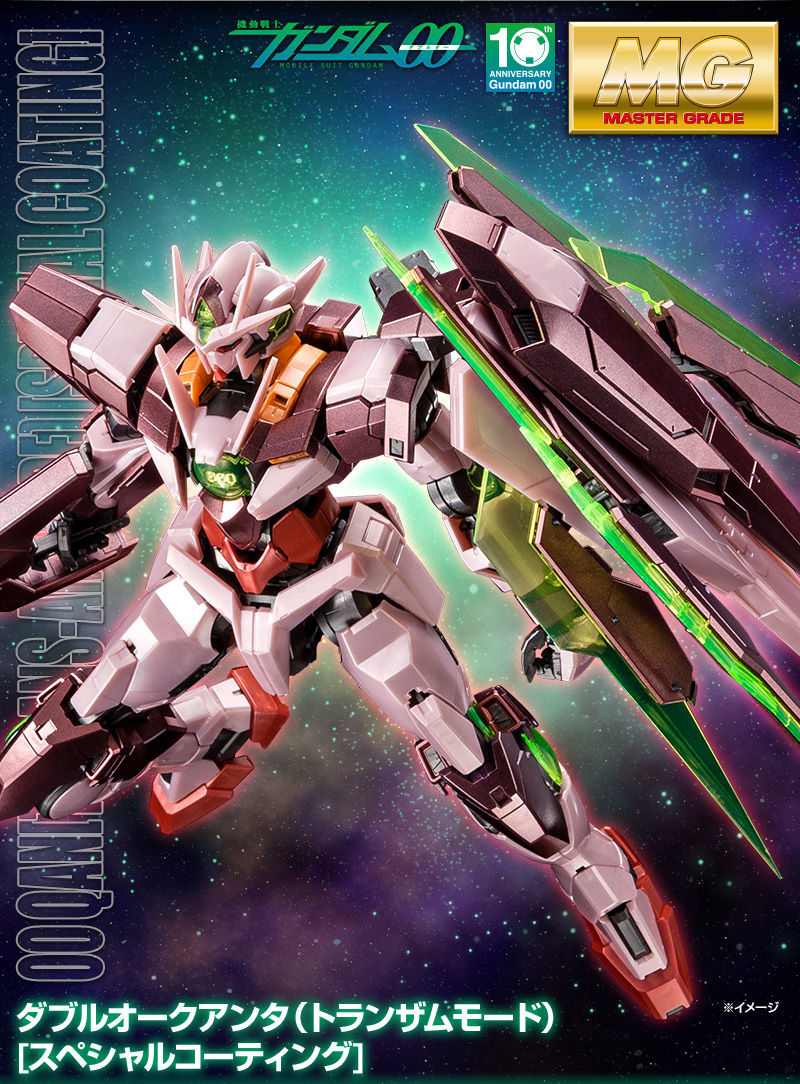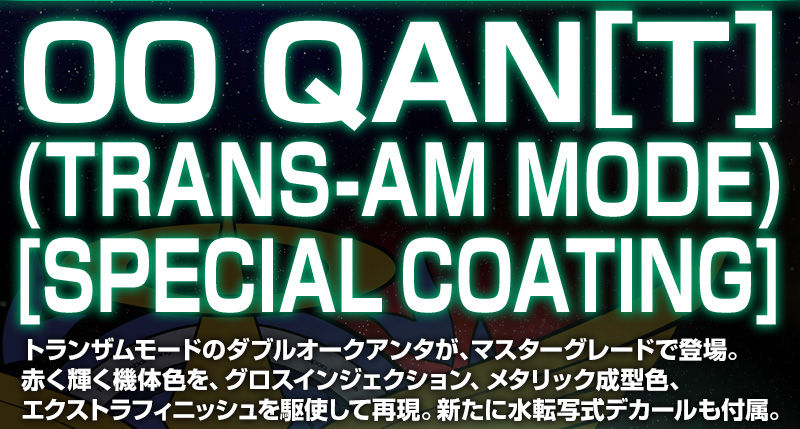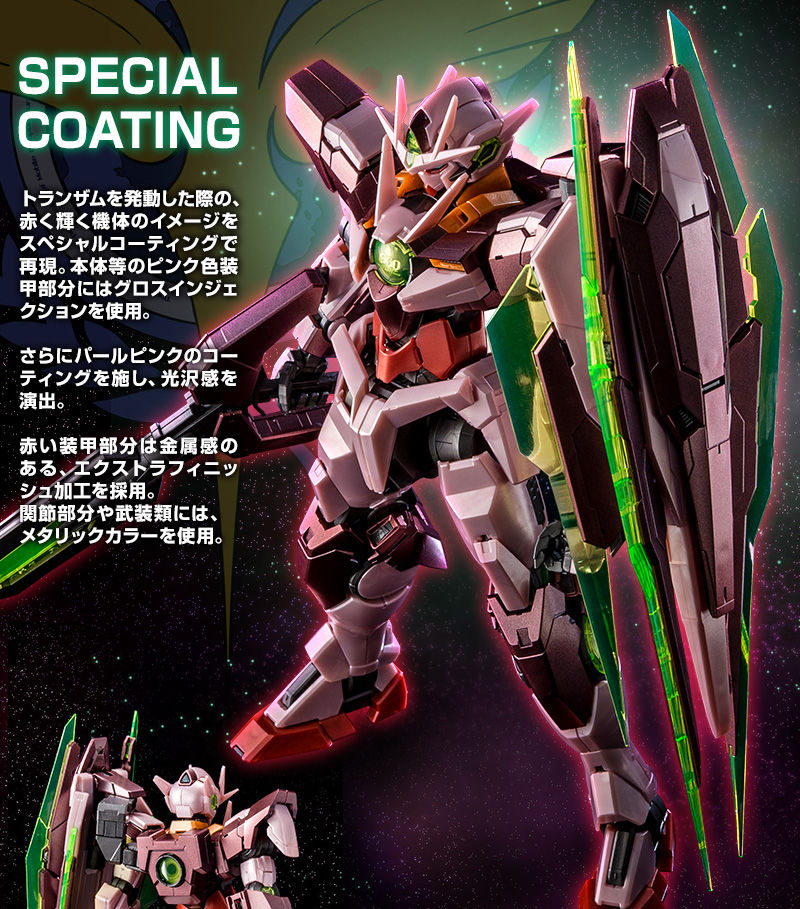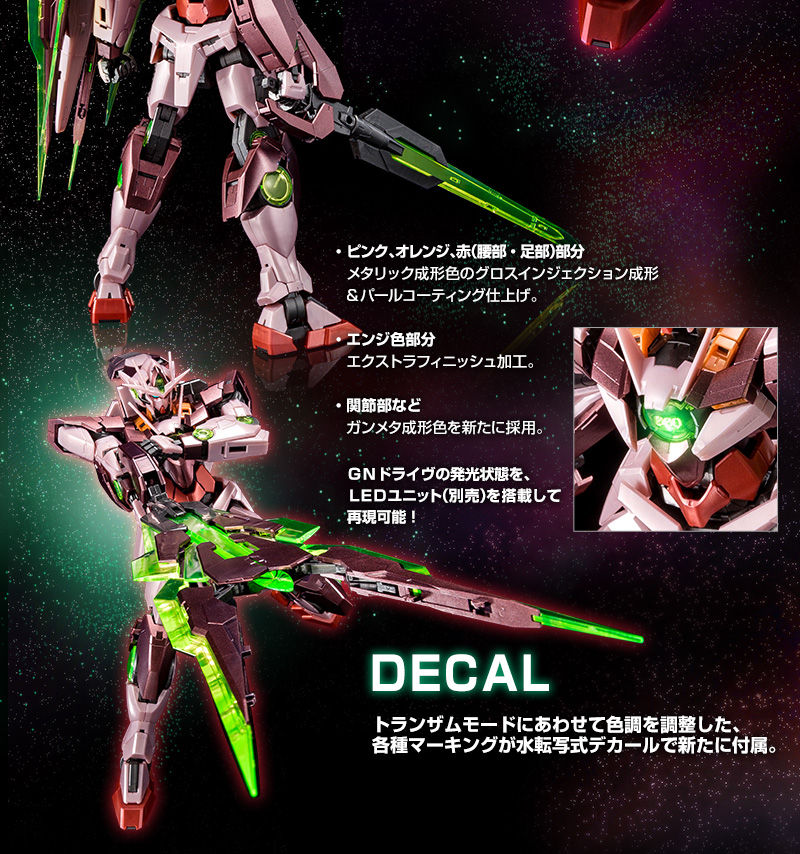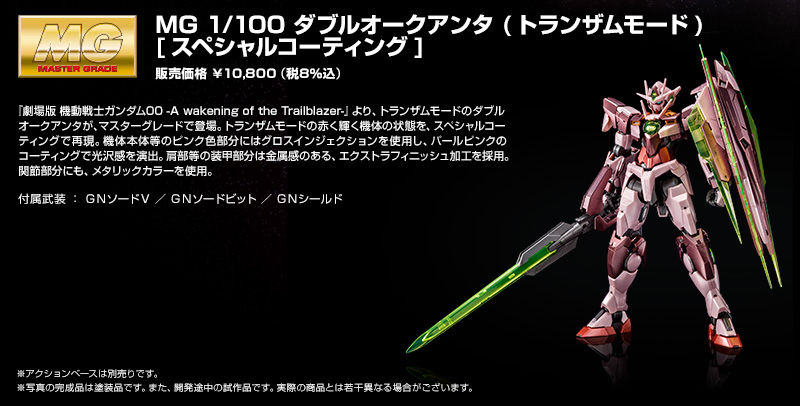 --------------------------
00 QAN [T] (TRANS-AM MODE)
[SPECIAL COATING]
--------------------------
From "Mobile Suit Gundam 00 - A wakening of the Trailblazer -",
Double-o'quanta of image which executed Transum appeared in master grade.
Reproduce the red shining airframe by using special coating such as gross injection, extra finish etc.
A water transfer type decal is also newly included.
● SPECIAL COATING
The image of the shining red aircraft at the time of activating Transum is reproduced with special coating.
Gross injection is used for the pink color armor of the main body etc.
Pearl pink coating is applied to produce a shiny feeling.
The red armored part adopts extra finish processing with metallic feeling.
Metallic colors are used for joints and arms.
● DECAL
Adjusted color tone according to transom mode, various markings are newly included with water transfer type decal.
● GN Drive's lighting condition can be reproduced with LED unit (sold separately) mounted!
Attached armed: GN sword V / GN sword bit / GN shield
-----------------------------------------
1/100 scale assembly plastic model
Target age: 15 years old and over
Product material: PS · ABS · PE
· Adhesive is not used for assembly. Also, a + (plus) driver is required.
-----------------------------------------