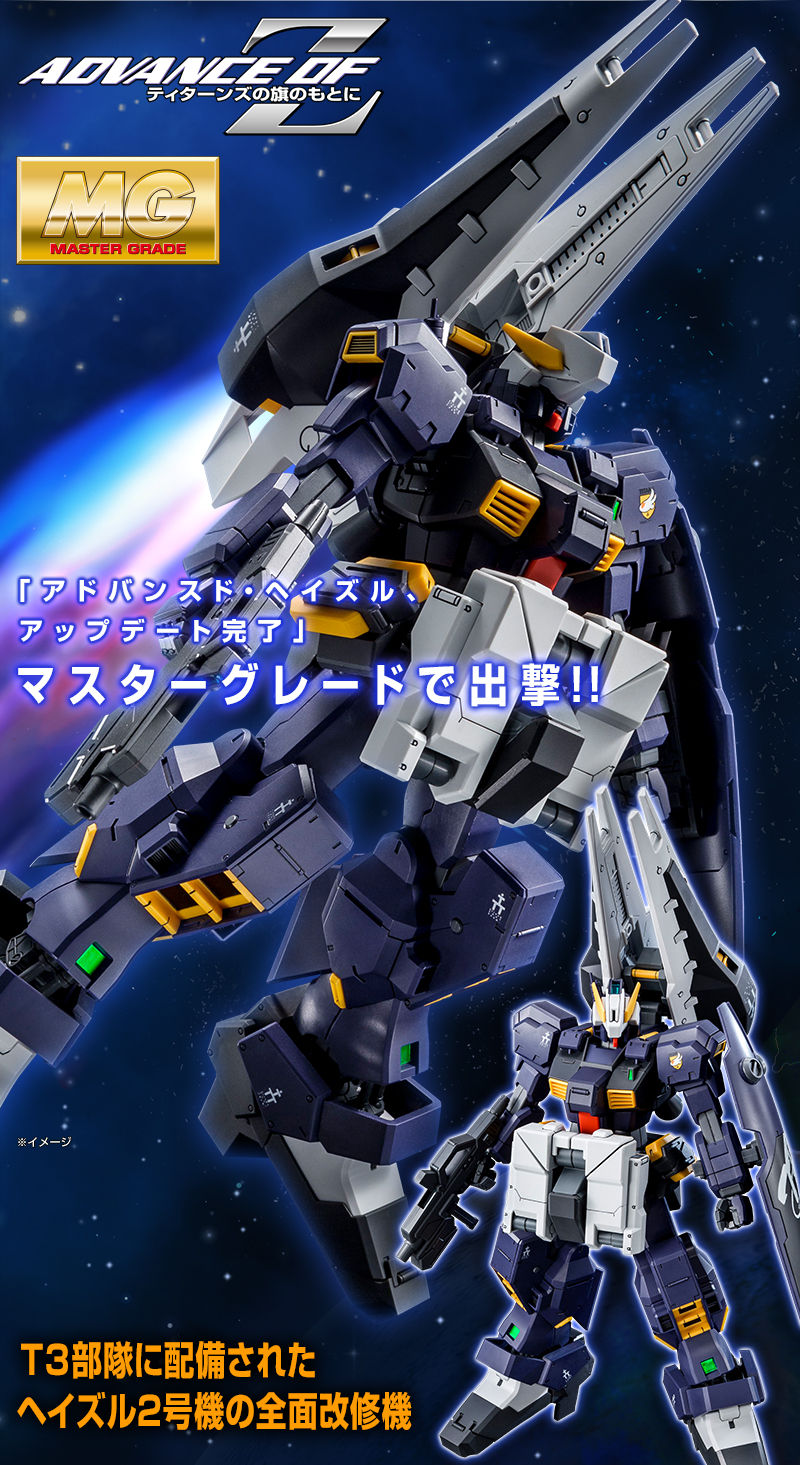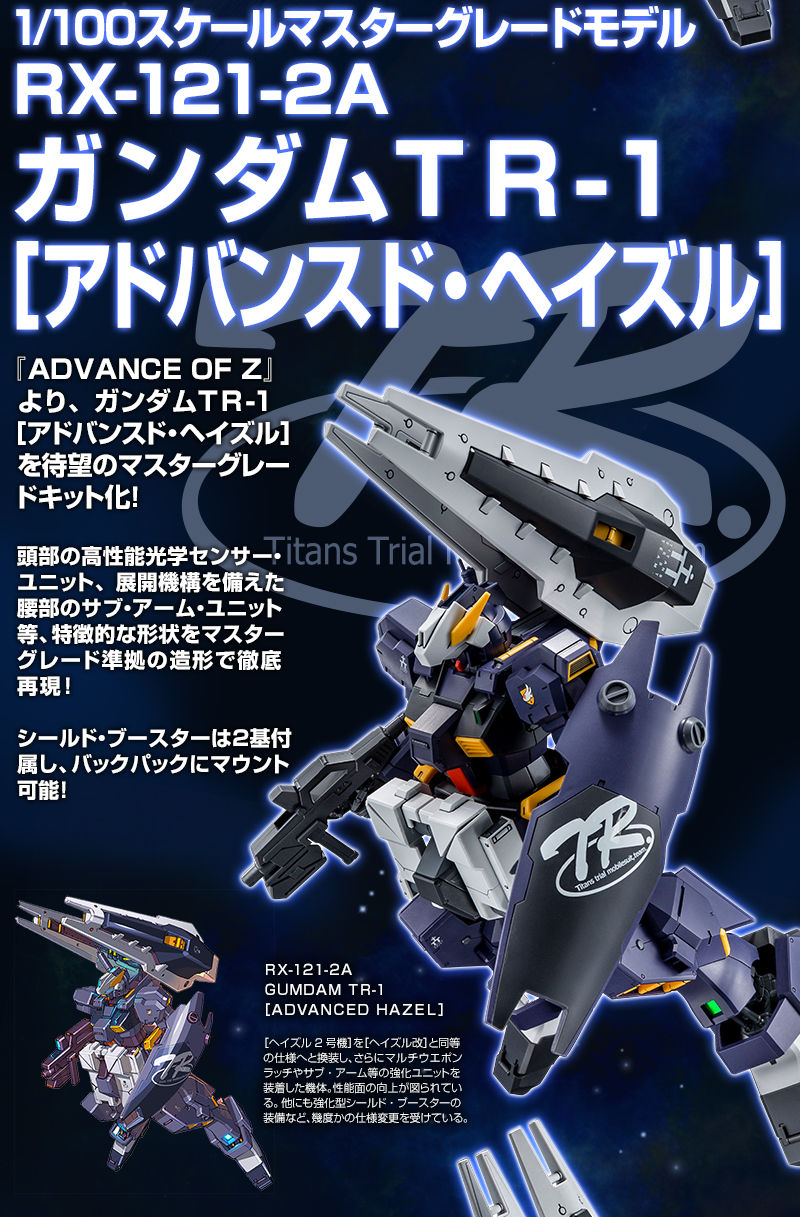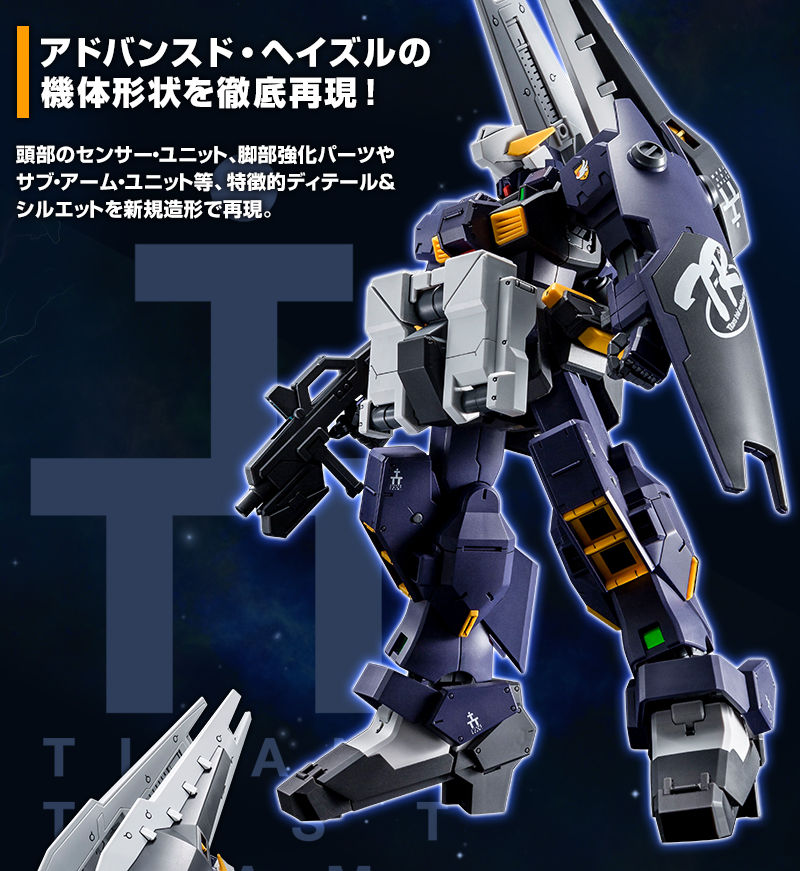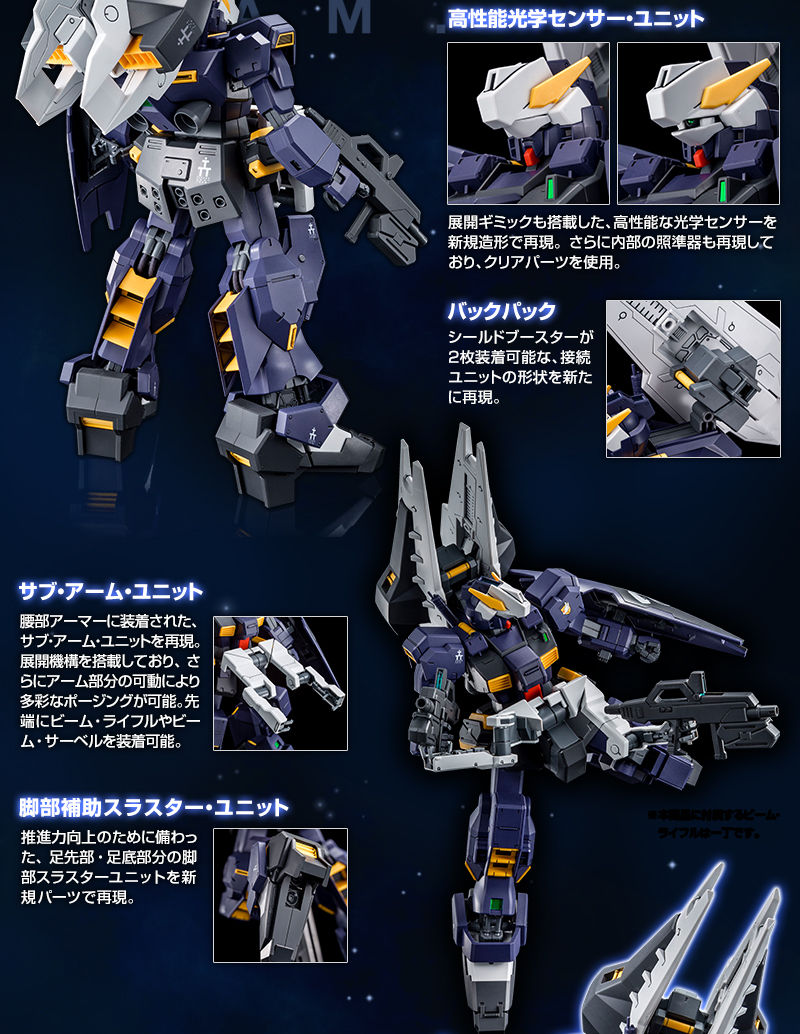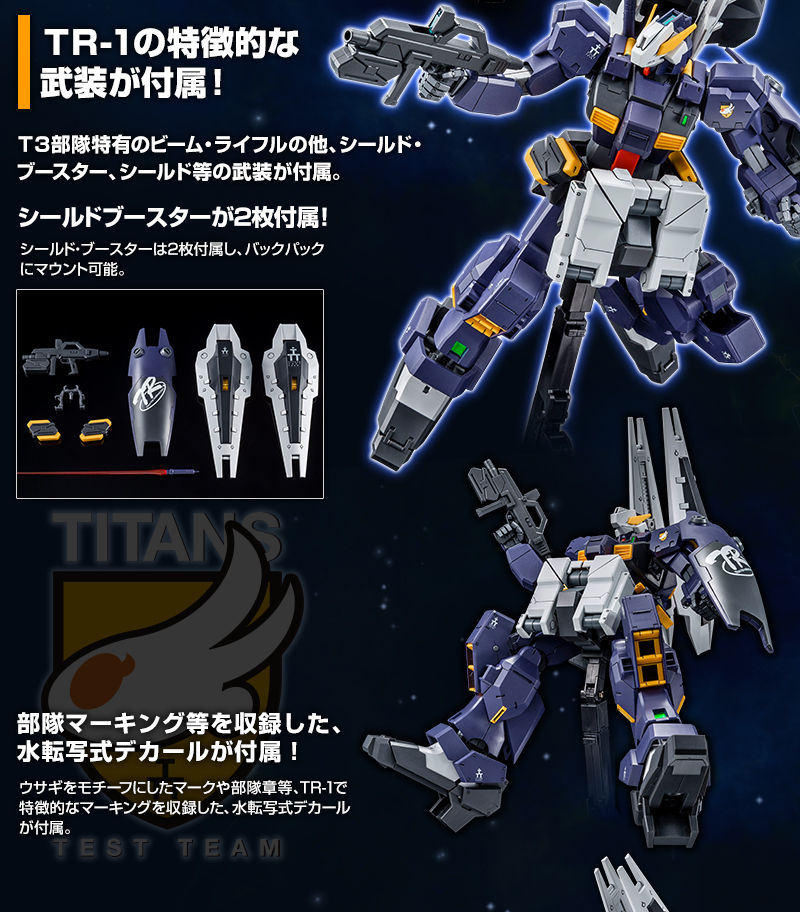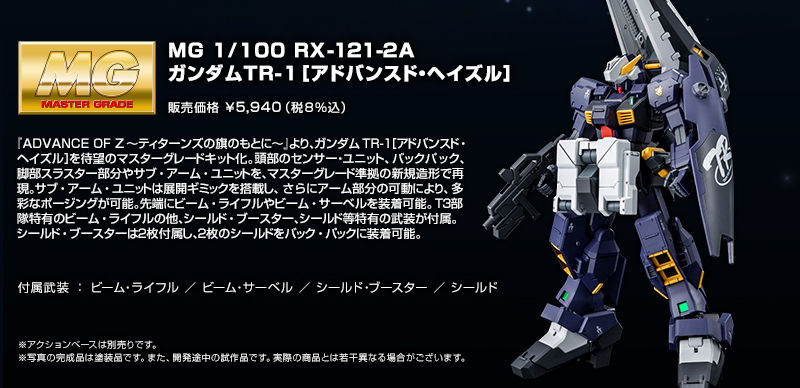 Translate Description:
----------
"Adbus haze, complete updating"
Move out with a masterload! !
Full repair machine of Hazel 2 machine deployed in T3 unit
1/100 scale master grade model Gundam TR-1 [Advanced Haze]
----------
"ADVANCE OF Z ~ Under the flag of Titans" ~
Gundam TR-1 [Advanced Haze] is a long-awaited master grade kit!
High-performance optical sensor unit of the head, waist sub-arm unit with deployment mechanism etc.,
A characteristic shape is thoroughly reproduced with master grade compliant shaping! In case
Two shields and boosters are included and can be mounted on the backpack!
● Advanced hazele shape reproduced thoroughly!
Head sensor unit, leg reinforced parts and sub-arm units, etc.,
Reproduce distinctive detail & silhouette with new modeling.
· High Performance Optical Sensor · Unit
High-performance optical sensor with opening / closing gimmick is reproduced by new modeling.
Furthermore, the internal sighting device is reproduced, and clear parts are used.
· Backpack
Two shield boosters can be attached, the shape of the connection unit is newly reproduced.
· Sub Arm · Unit
Reproduce the sub-arm unit attached to the lumbar armor.
The deployment mechanism is carried and various poses can be done by further moving the arm part.
Beam rifle and beam · saber can be attached to the tip.
· Leg assistant thruster / unit
The leg thrusters / units of the feet and sole parts, which are provided for improving the propulsive power, are reproduced with new parts.
- TR - 1 's characteristic arming is attached!
In case
Besides the beam and rifle unique to the T3 unit, armed with shields, boosters, shields, etc. are included.
Two shields and boosters are included, and it can be mounted on the backpack.
- It contains a water transfer type decal that recorded unit troops etc.!
Marks marked with rabbits as motifs and troop chapters, TR-1 featured markings,
Water transfer type decal is included.
Attached armed: beam · rifle / beam · saber / shield · booster / shield
-----------------------------------------
1/100 scale assembly plastic model
Target age: 15 years old and over
Product material: PS · PE · ABS · PET
· Adhesive is not used for assembly
-----------------------------------------