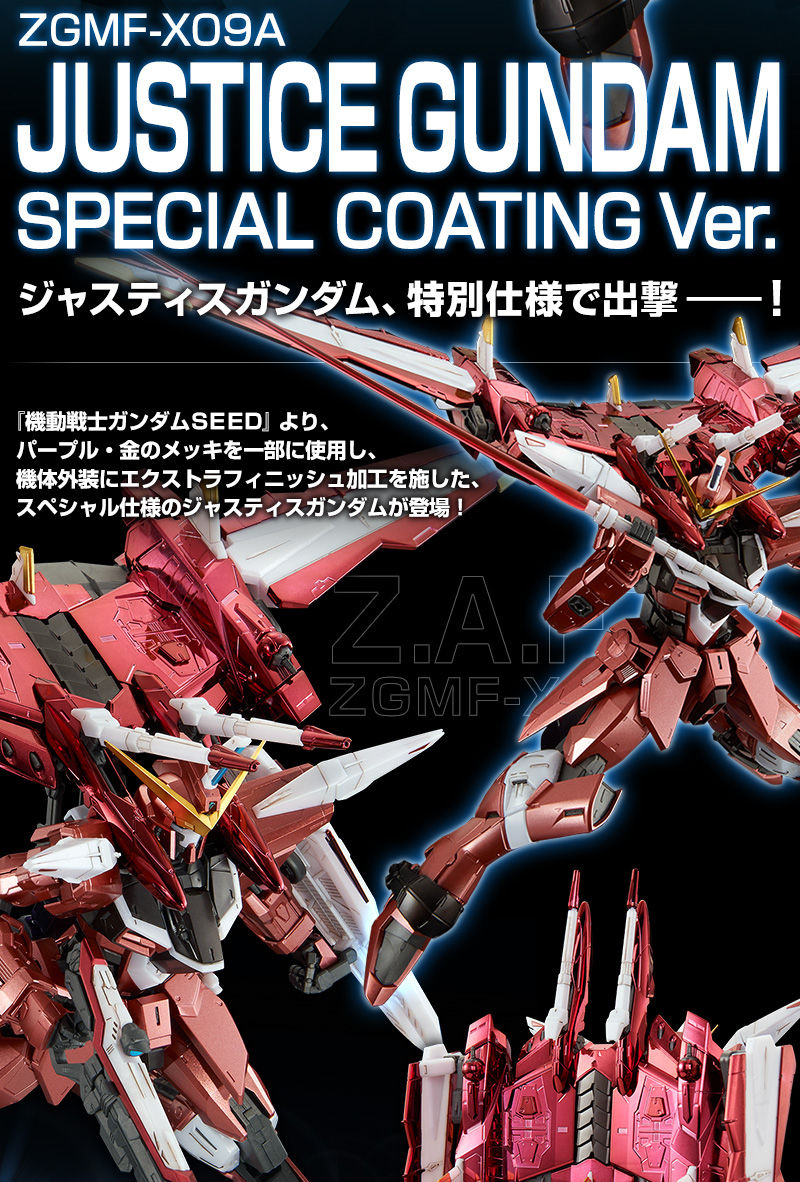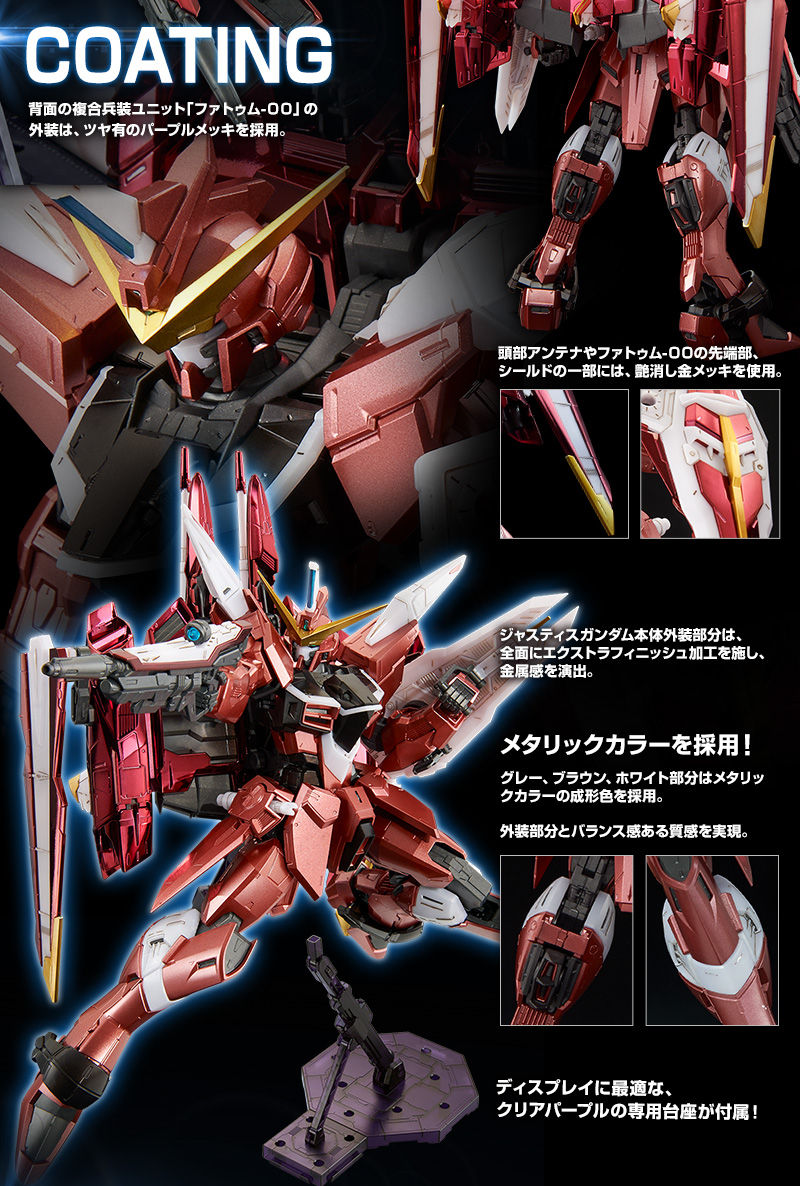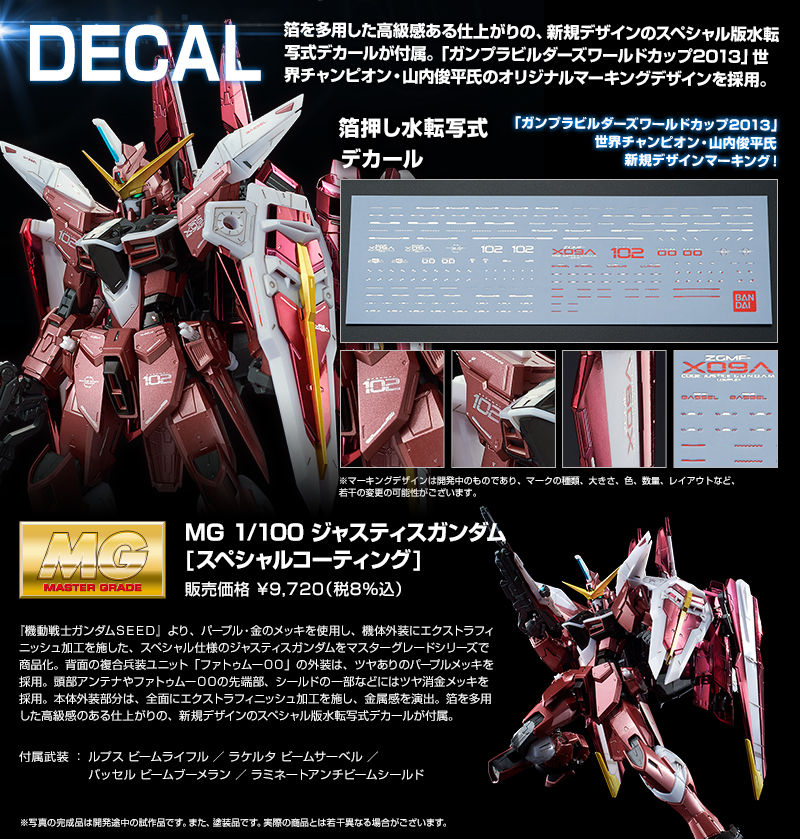 Light shining justice --------------
Justice Gundam

--------------------------
ZGMF-X09A
JUSTIS GUNDAM Justice Gundam
--------------------------

Master grade Justice Gundam, appeared in special spec!

From "Mobile Suit Gundam SEED", we used plating of gold and gold, and applied extra finish processing to the exterior of the body,
Specialized Justice Gundam is commercialized in the master grade series.
● COATING
- The exterior of the composite weapon unit "Fatumu 00" on the back adopts purple plating with luster.

- Head antenna and Fatumu 00 00, Tsuya gold plating is adopted as part of the shield etc.

· Justice Gundam main body exterior part performs extra finish processing on the whole surface, directing metal feeling.

· Gray, brown, white part adopt metallic color molding color.
Finished to make the exterior part more compact.

● DECAL
- Special edition of waterproof type decal of new design finished with luxurious foil was used extensively attached.
"Gunpla Builders World Cup 2013" world champion - Shunhei Yamauchi's
Adopted original marking design.
● Suitable for display, comes with a dedicated pedestal for clear purple.

Attached armed: Lupus beam rifle / Laquarta beam saber / Bassel beam boomerang /
Laminated anti-beam shield

-----------------------------------------
1/100 scale assemble plastic model
Target age: 15 years old and over
Product material: PS
· Adhesive is not used for assembly
-----------------------------------------