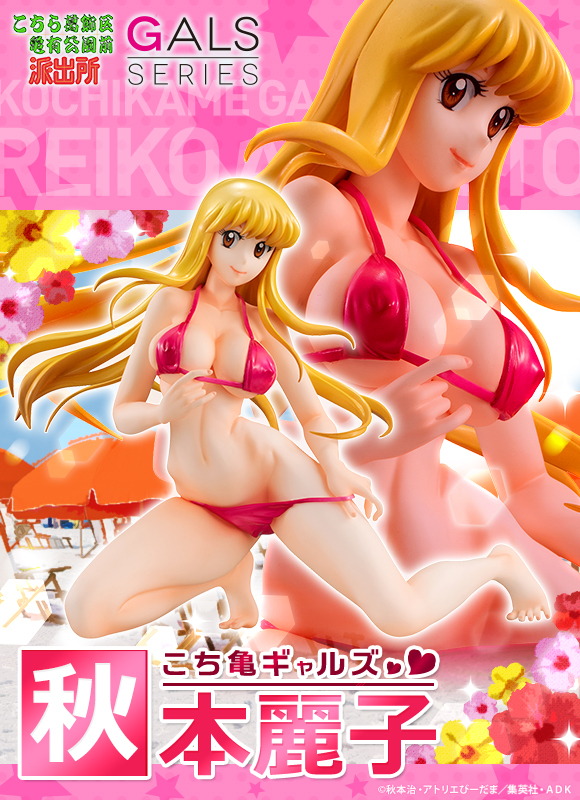 No way No character appears from Gals new series.
From the original episode of Katsushika Ward Kamari Park where the original was completed in 40 years and the TV animation special was also aired in 2016,
Reiko Akimoto turned into a figure!
Moreover, it is three dimensionalization suddenly in a swimwear appearance.
Attractive formulation of outstanding proportions familiar.
She wears herself in a pink swimsuit that imaged a uniform uniform, beautifully reproduced with a shiny paint with a characteristic blond hair.
Please take it and take a look with that eye.
Set Content
· Painted figure
Product size:

Tall: 130mm / 5.11"inch

Material:

PVC, ABS, MABS