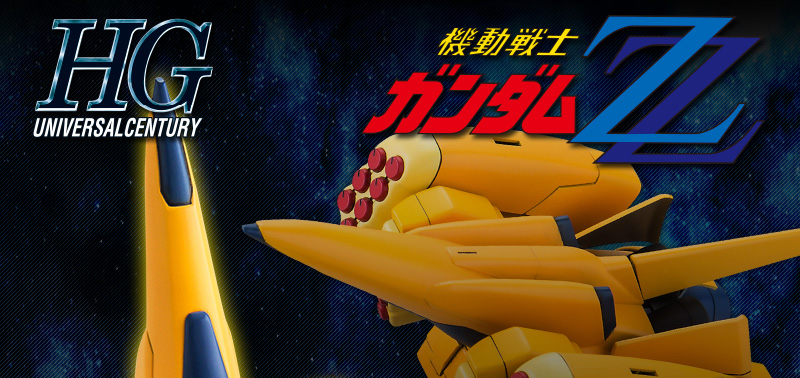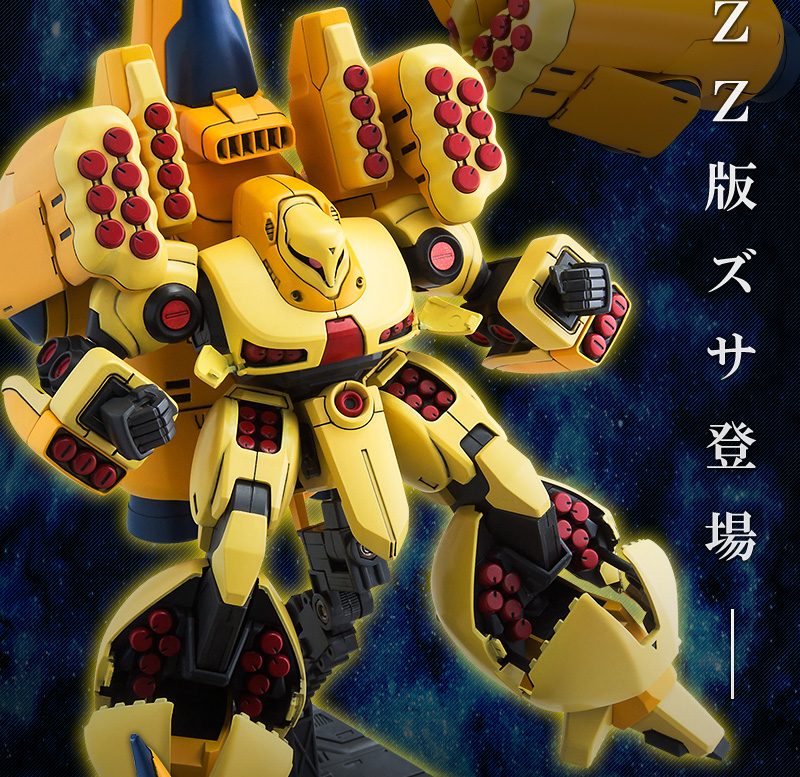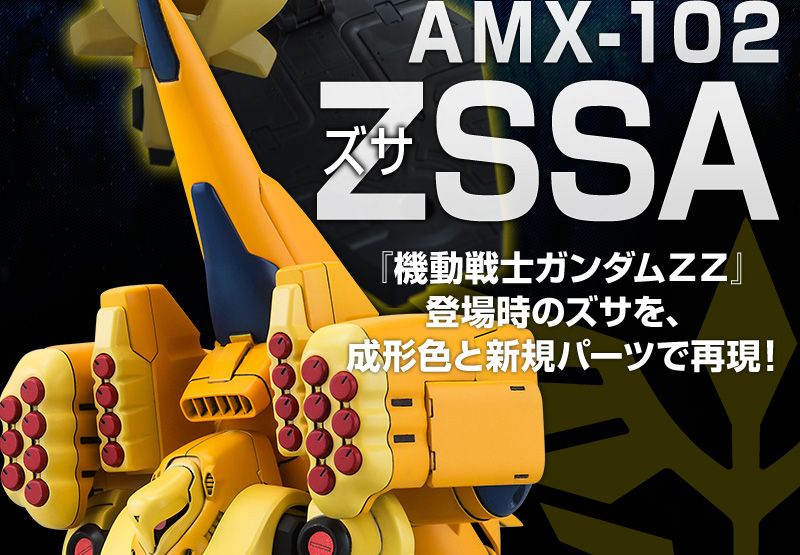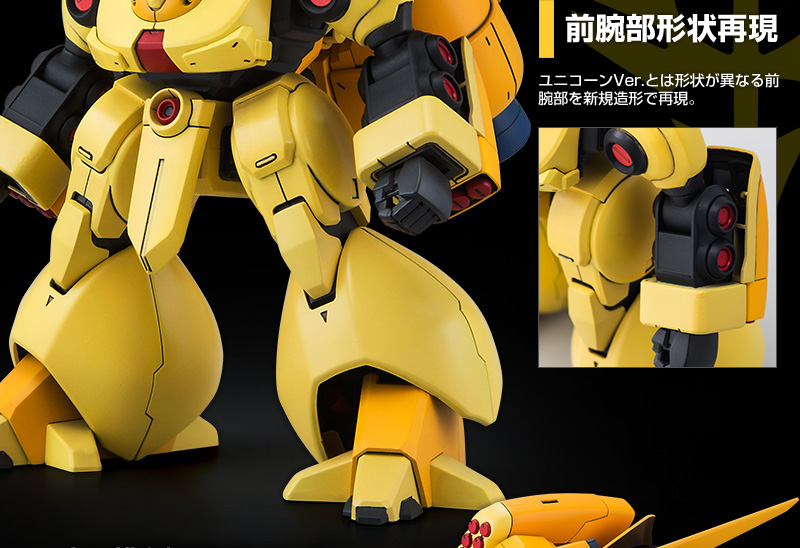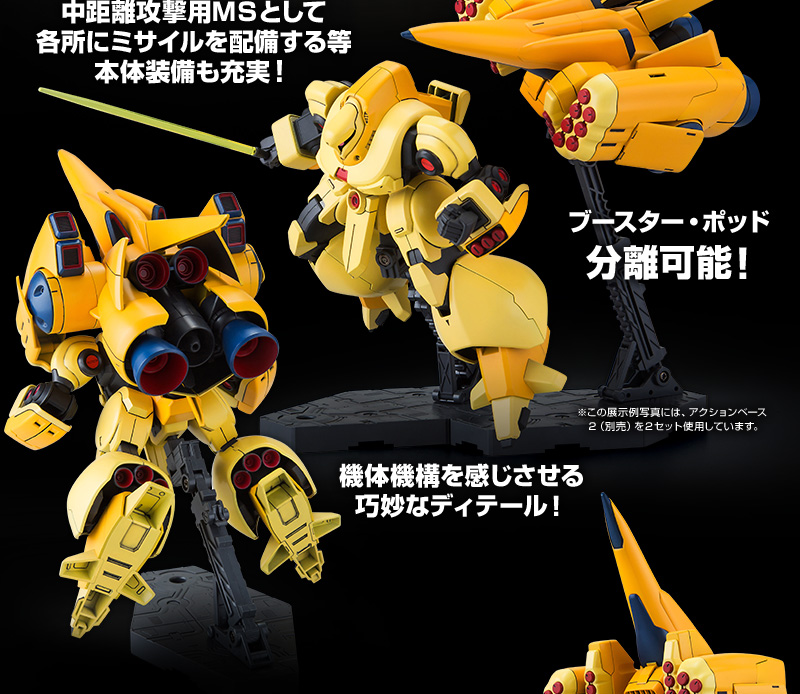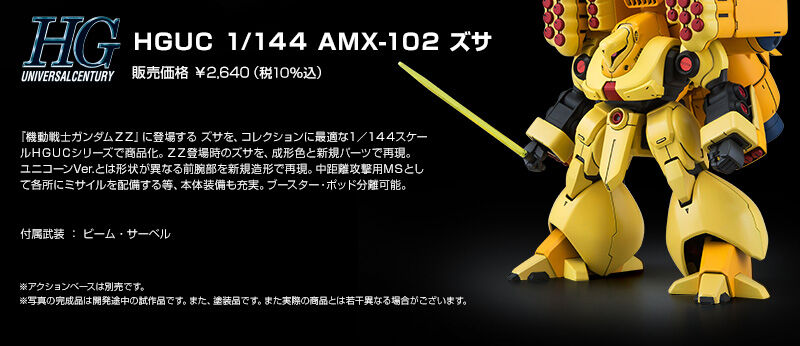 Translate Description:
Z Z version, Zusa comes! !
Susa appearing in "Mobile Suit Gundam ZZ" is commercialized with 1/144 scale HGUC series best suited for collection.
ZZ at the time of ZZ reproduction with molded color and new parts!
● Forearm part shape reproduction!
Unicorns Ver. Is reproduced with new shaping of forearm with different shape.
- As equipment for middle range attack MS, such as deploying missiles in various places, the main body equipment is enriched.
● Booster · Pod separable.
Attached armed: beam · saber
-----------------------------------------
1/144 Scale Assembly Plastic Model
Target age: 8 years old and over
Product material: PS · PE
· Adhesive is not used for assembly
-----------------------------------------