Released at May, Please click here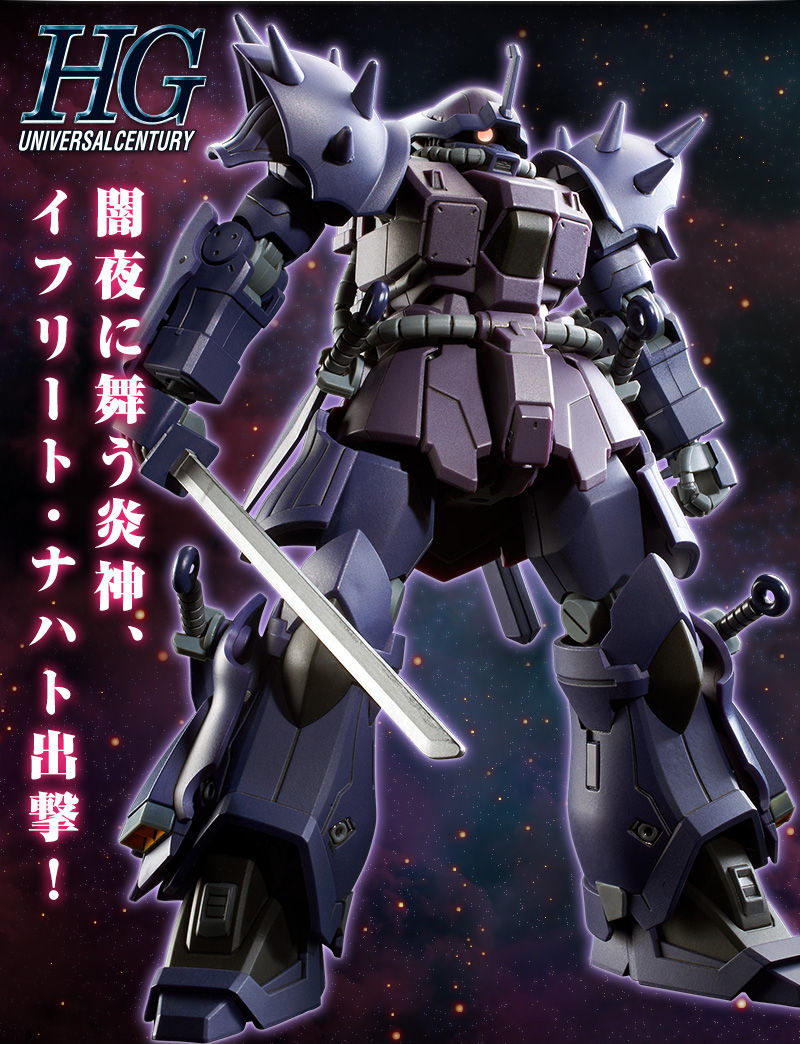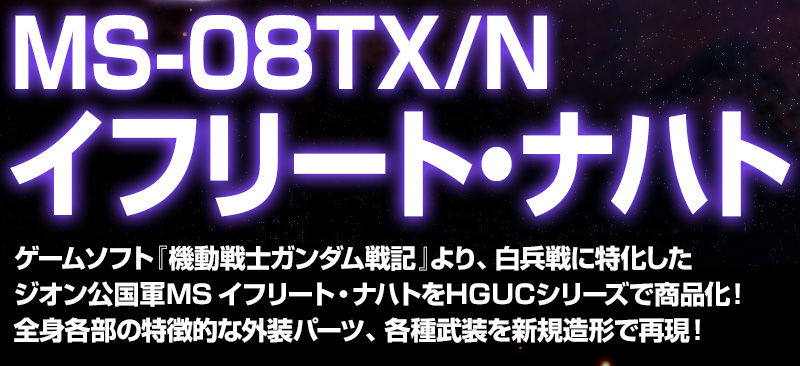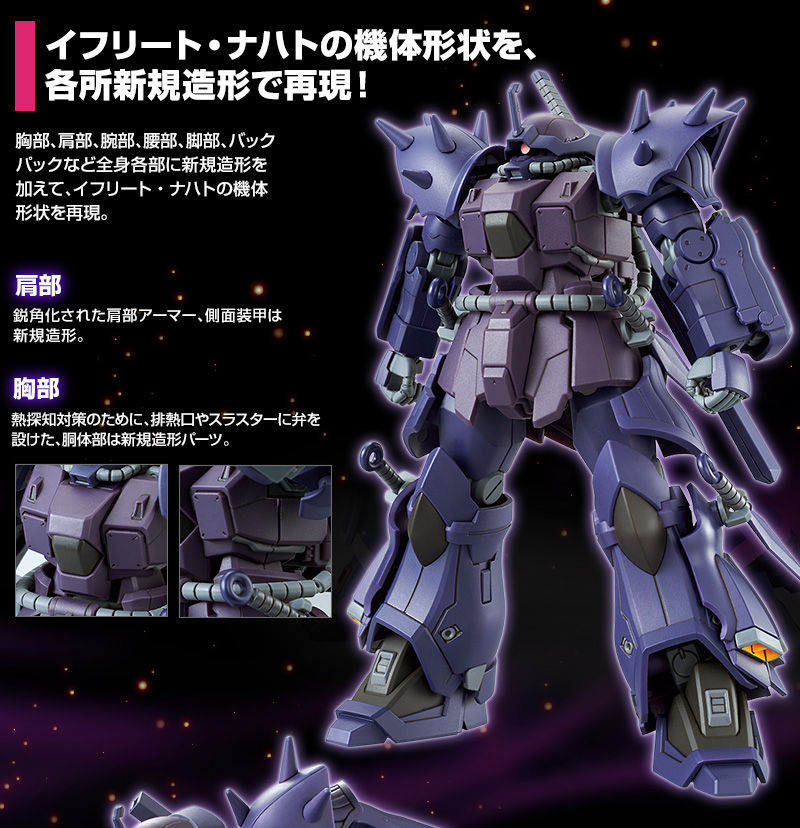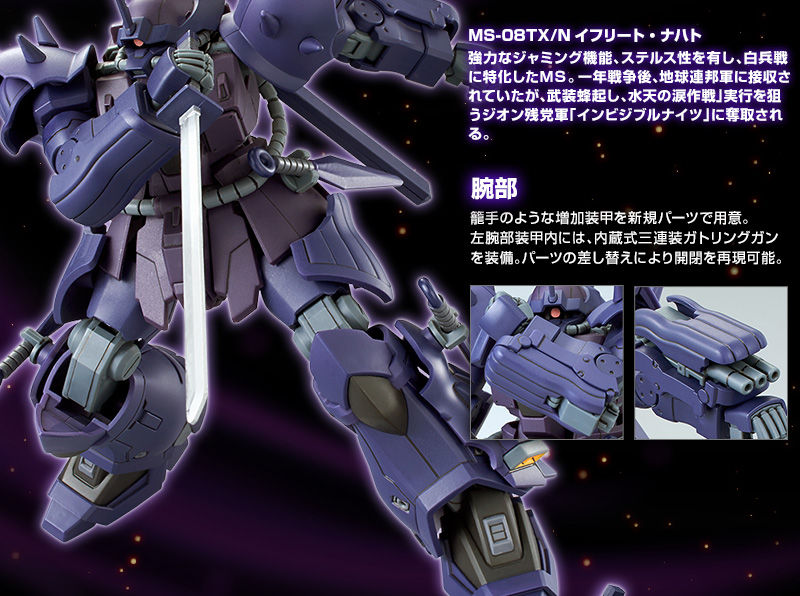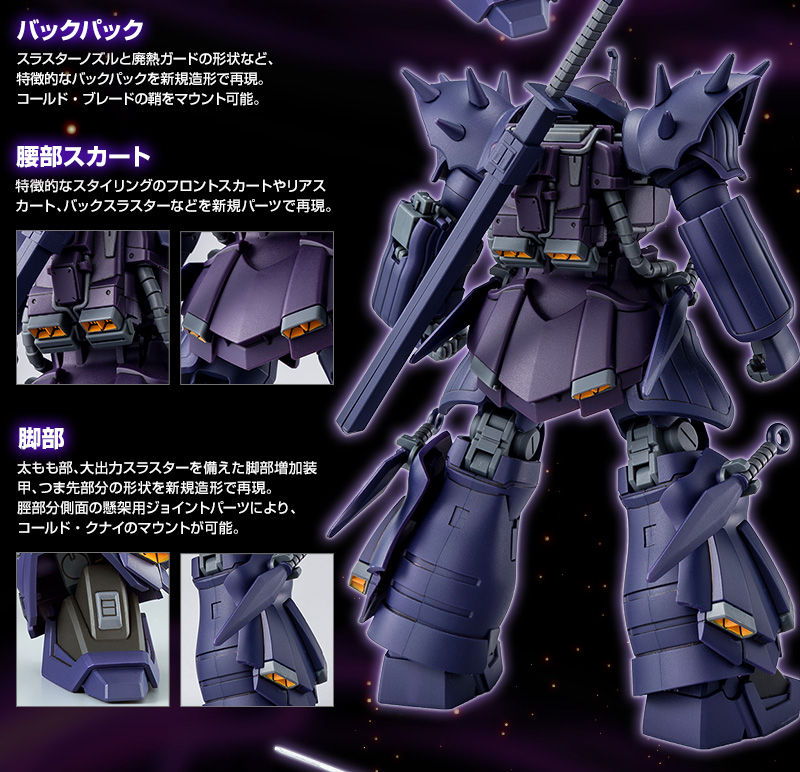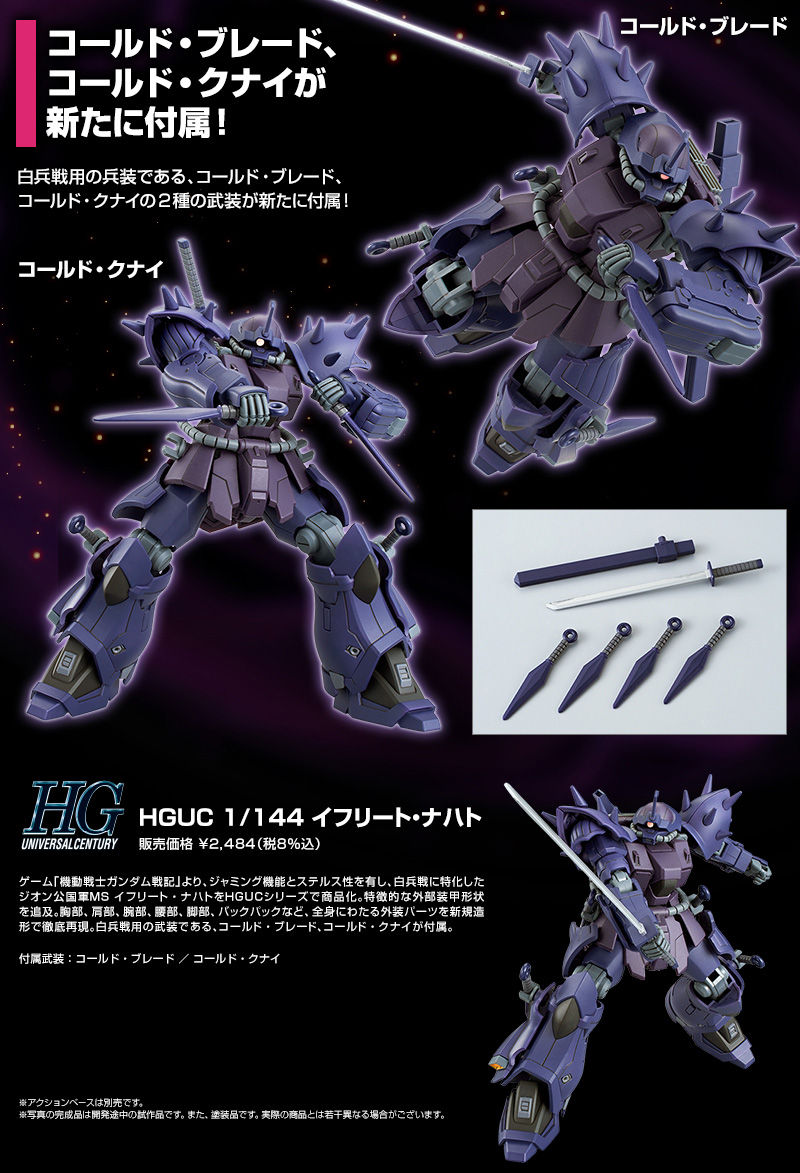 Translate Description:
Fire God, who dances in the dark night, If It · Na Hat out!
From the game software "Mobile Suit Gundam Senki", Jeon Duchy Army MS Ifito Nacht specialized in melee fighting
Commercialization with HGUC series! Characteristic exterior parts of whole body and various armed weapons are reproduced by new modeling!
- Efito · Nachat's airframe shape is reproduced with new shaping everywhere!
Add new shaping to the whole body such as chest, shoulder, arm, waist, leg, backpack,
Ehrito Nachat's airframe shape is reproduced.
Shoulder
Sharp-edged shoulder armor and side armor are newly shaped.
Chest
For countermeasure against heat detection, valves are installed in the heat exhaust outlet and thruster, the body part is new modeling parts.
Arm
Prepare additional armor with new parts like a basketball.
Inside the left arm armor, equipped with built-in triple gatling gun. Opening and closing can be reproduced by replacing parts.
Backpack
The characteristic backpacks such as the shapes of thruster nozzles and waste heat guards are reproduced with new shaping.
Cold blade sheath can be mounted.
Lumbar skirt
A characteristic styling front skirt, rear skirt, back thruster etc. are reproduced with new parts.
Legs
Thigh part, leg powerful armor with large output thruster, shape of toe part reproduced by new modeling.
Cold Kunei can be mounted by suspension joint parts on the shin side surface.
● Cold blade, Cold Kunai is newly included!
Two types of armed weapons, including cold blade and cold kunai, which are weapons for weapons, are newly included!
Attached armed: Cold blade / Cold Knei
-----------------------------------------
1/144 Scale Assembly Plastic Model
Target age: 8 years old and over
Product material: PS · PE
· Adhesive is not used for assembly
-----------------------------------------