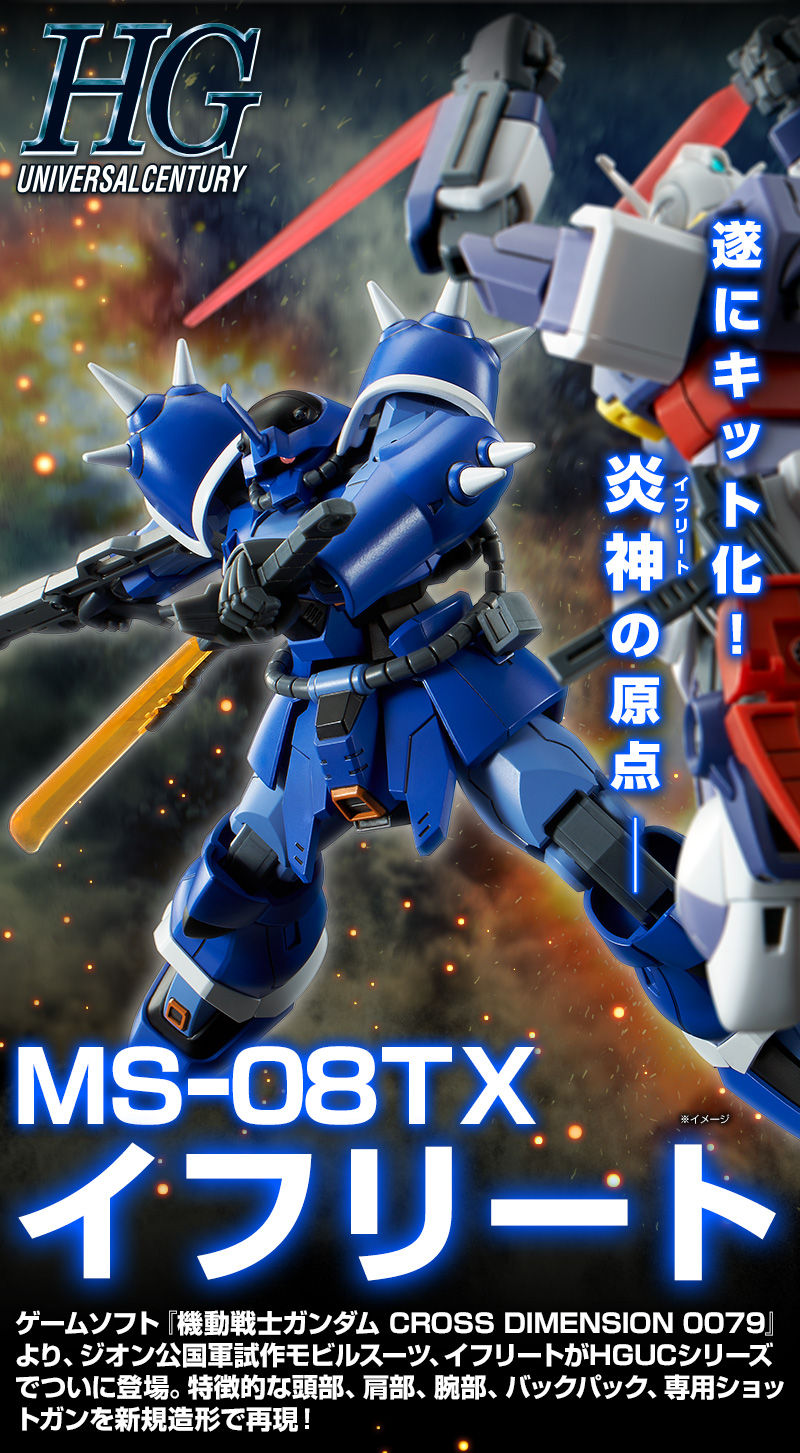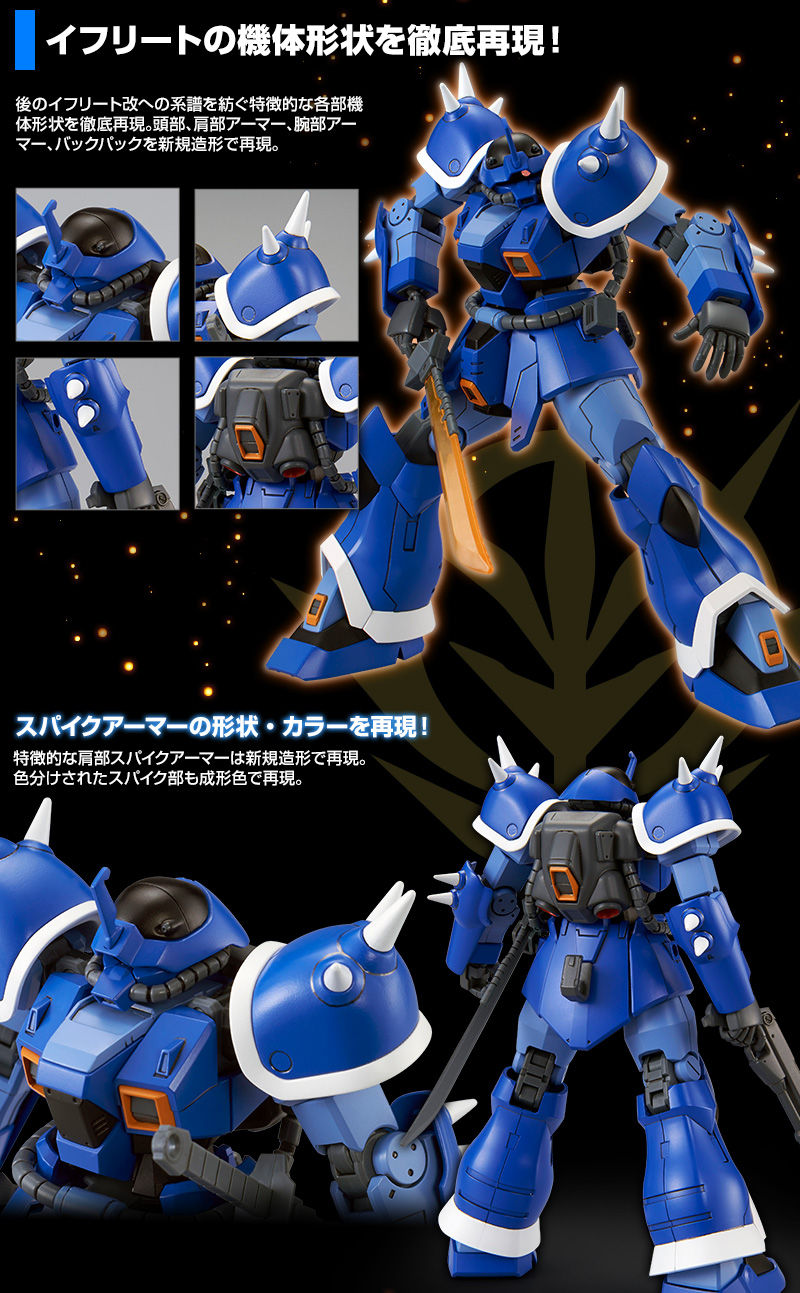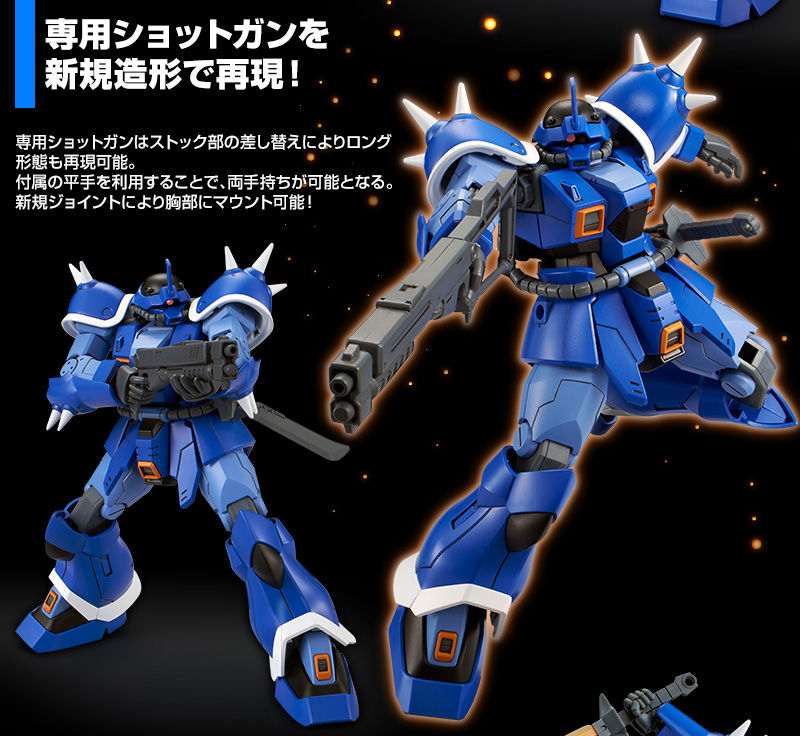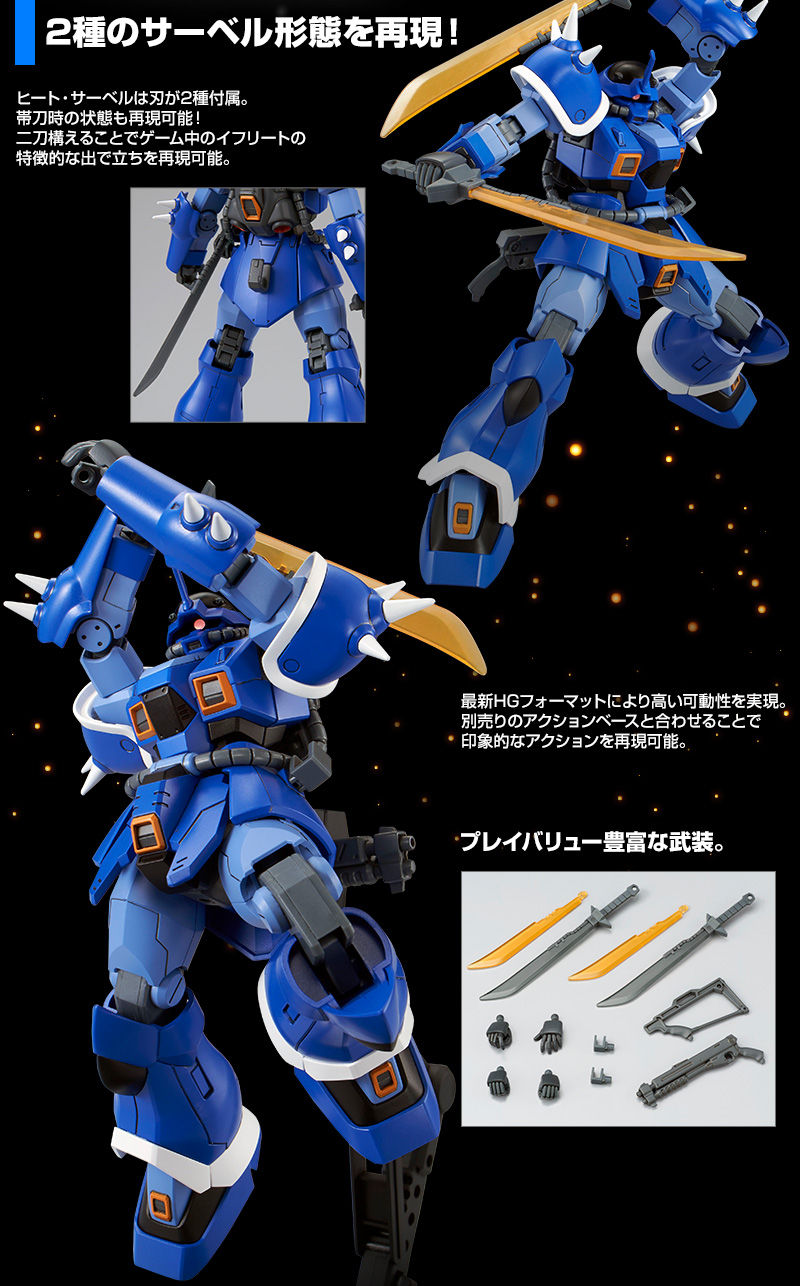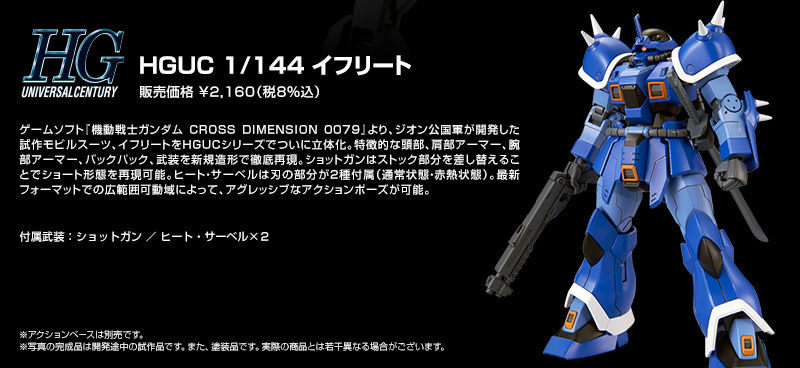 Translate Description:
Successfully kick it! The origin of Fire God [Ifrito]
From game software "Mobile Suit Gundam CROSS DIMENSION 0079"
Zeon Democratic Army prototype mobile suits, ifrito finally appeared in the HGUC series.
A characteristic head, shoulder, backpack, exclusive shotgun reproduced with new modeling!
● Ifrito's airframe shape is reproduced thoroughly!
We reproduce the characteristic shape parts that spin the genealogy to the later IFHIRITE reform thoroughly.
Head, shoulder armor, waist armor, backpacks are reproduced with new shaping.
· Reproduce shape and color of spike armor!
Distinctive shoulder spike armor is reproduced by new modeling. Color-coded spike parts are also reproduced by molding color.
● Dedicated shotgun reproduced with new modeling!
The exclusive shotgun can reproduce the long form by replacing the stock part.
By using the attached flatbed, both hands are possible.
Can be mounted on the waist with a new joint!
In case
● Two saber forms reproduced!
Heat · saber comes with 2 kinds of blades. Reproducible state of the sword sword!
By setting up two swords, you can reproduce the characteristic appearance of Efriet during the game.
- High mobility is realized by the latest HG format.
Attached armed: Shotgun / Heat · saber × 2
-----------------------------------------
1/144 Scale Assembly Plastic model
Target age: 8 years old and over
Product material: PS · PE
· Adhesive is not used for assembly
-----------------------------------------