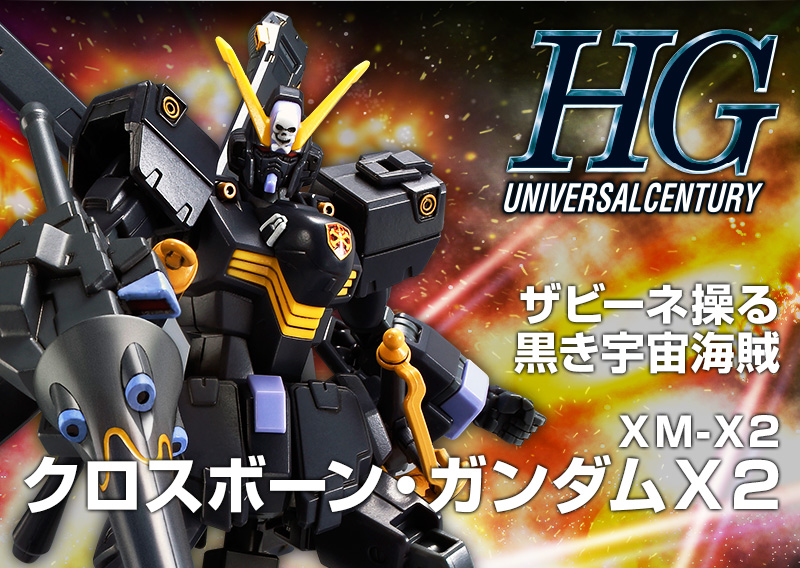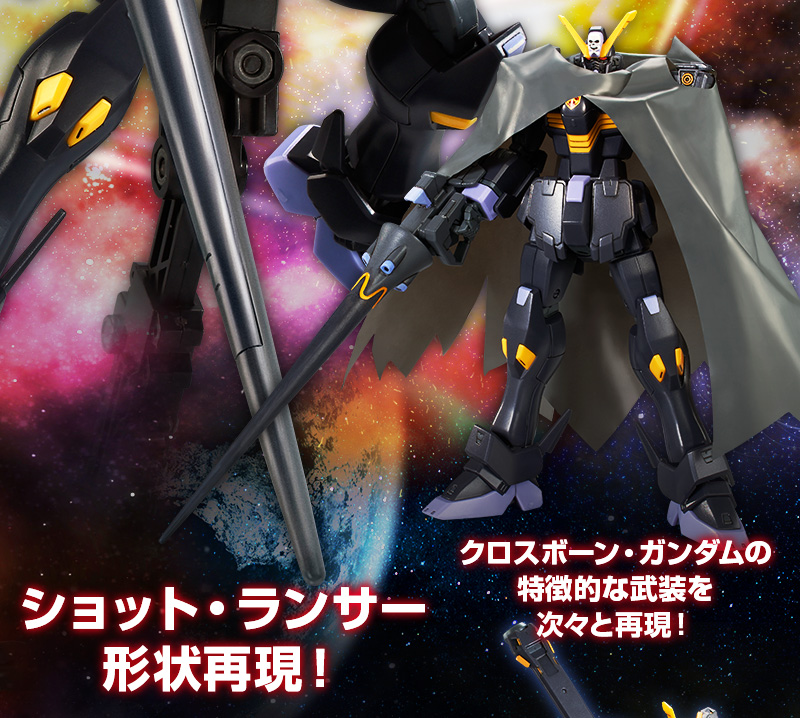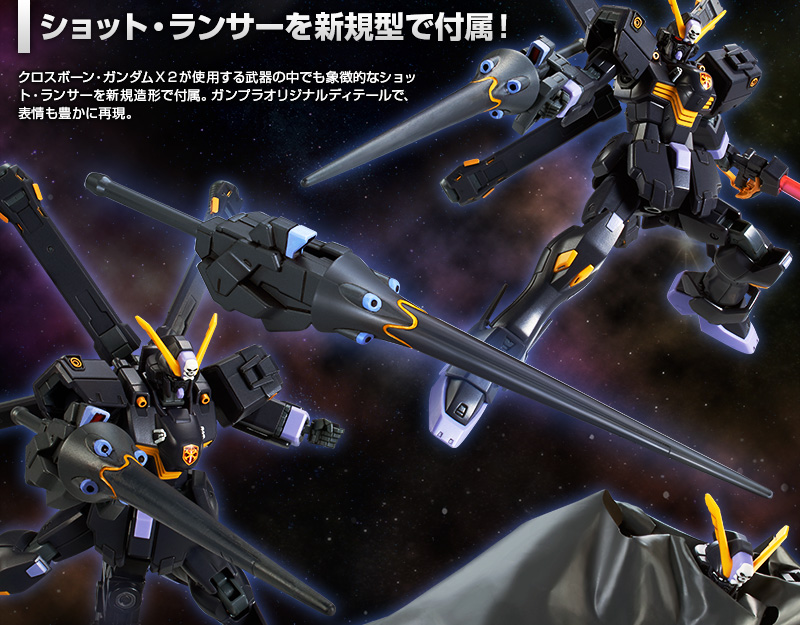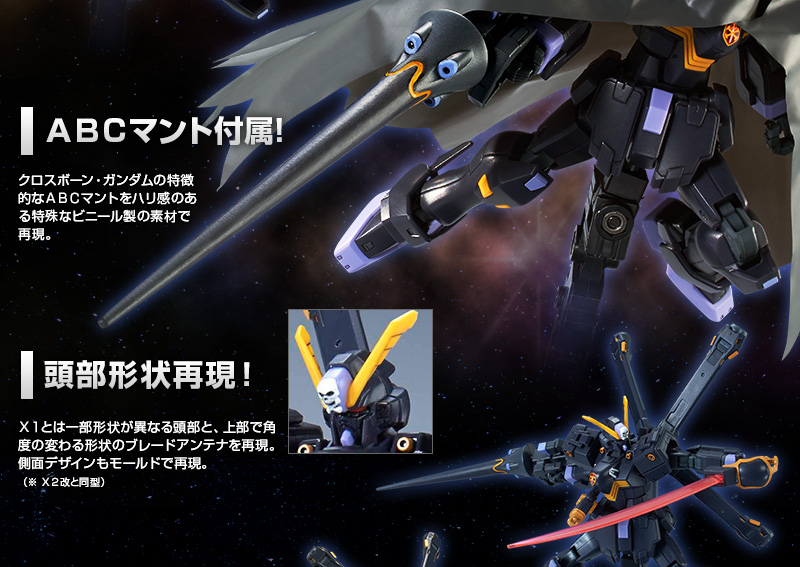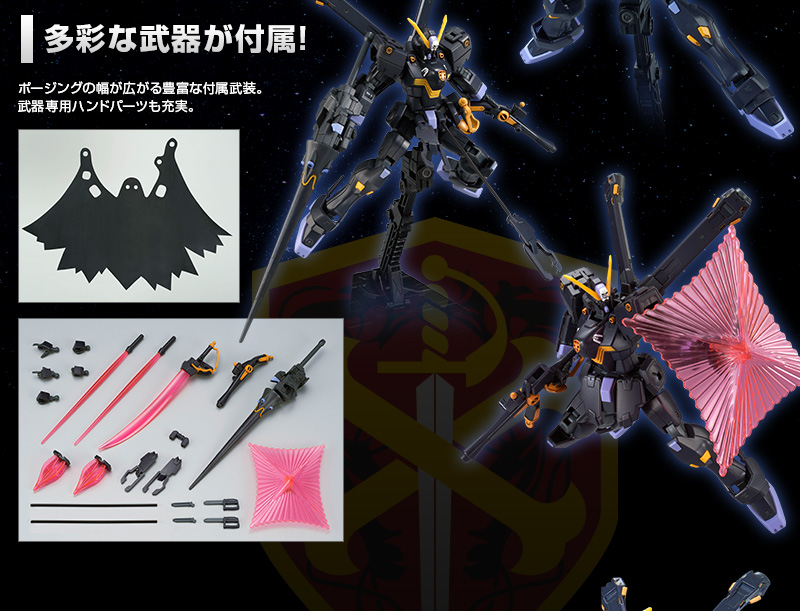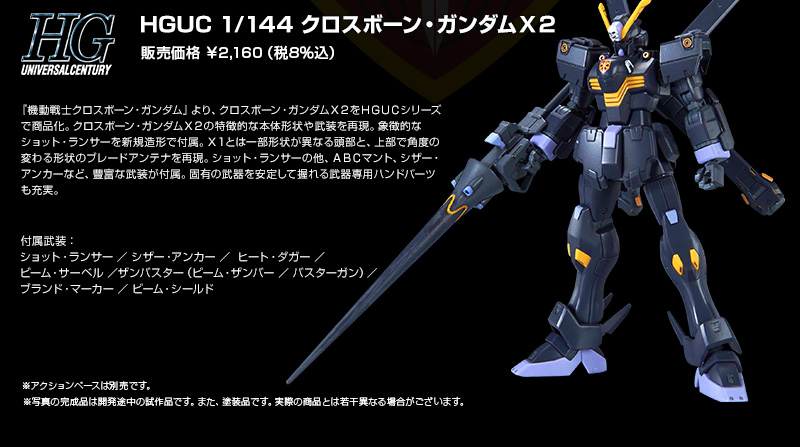 Translate Description:
Blackball space pirate Crossbone Gundam X2 manipulating Sabine appears in the HGUC series!
From "Mobile Suit Gundam Crossbone Gundam", Crossbone Gundam X2 is commercialized in the HGUC series.
Reproduce the characteristic body shape and arms of Crossbone Gundam X2!
● Shot · Lancer comes with a new type! !
Crossbone Gundam X2 comes with a symbolic shot and lancer in the new modeling among the weapons used.
Gundam original detail, expressive expression richly.
● Reproduce the shape of the head!
It reproduces the head part whose shape is different from X1 and the blade antenna whose shape changes the angle at the upper part.
The side design is also reproduced with a mold. (Same type as * X2 reform)
● Various weapons, hand parts included!
Besides Shot Lancer, ABC Cant, Scissor Anchor etc, abundant arms are attached.
Weapons only for weapons that can stably grasp unique weapons are enriched, too.
Attached armed: Shot · Lancer / Scissor · Anchor / Heat · Dagger / Beam · Saber /
Zambaster (Beam Numberburger / Buster Gun) / Brand Marker / Beam Shield
-----------------------------------------
1/144 Scale Assembly Plastic Model
Target age: 8 years old and over
Product material: PS · PE · PVC
· Adhesive is not used for assembly
-----------------------------------------