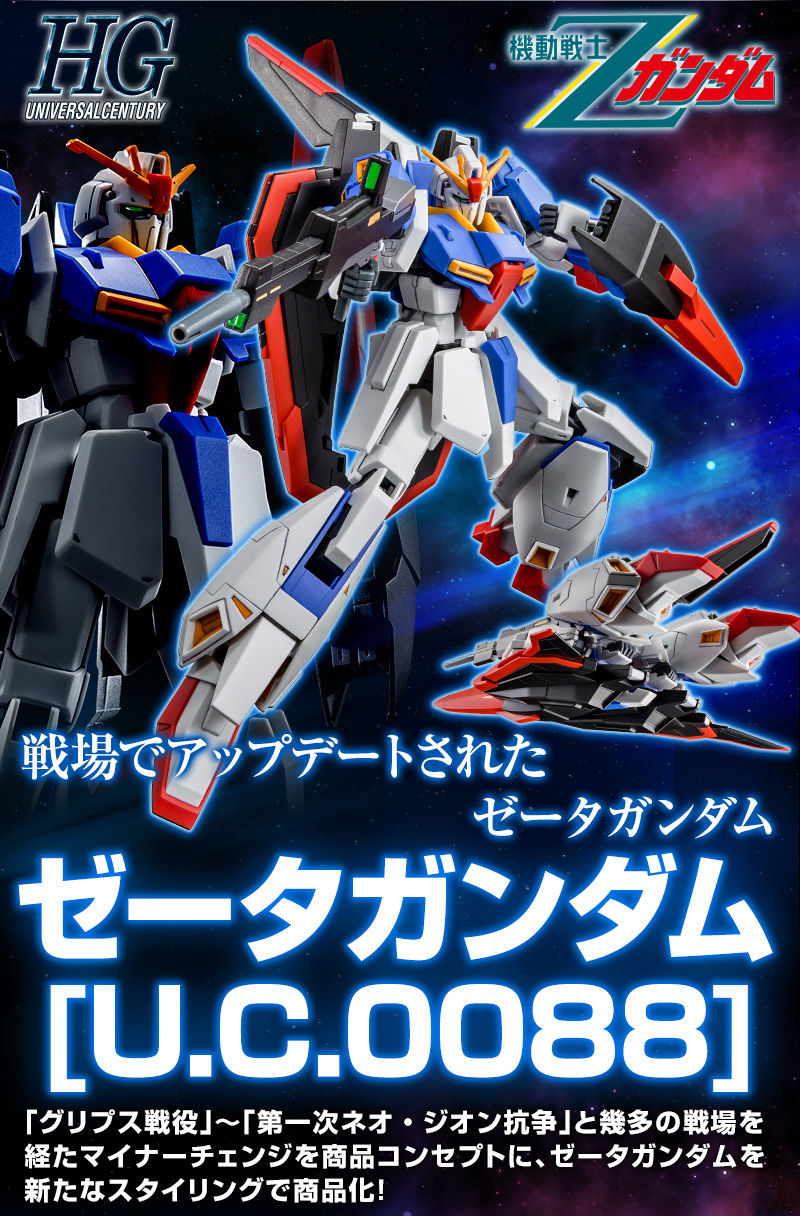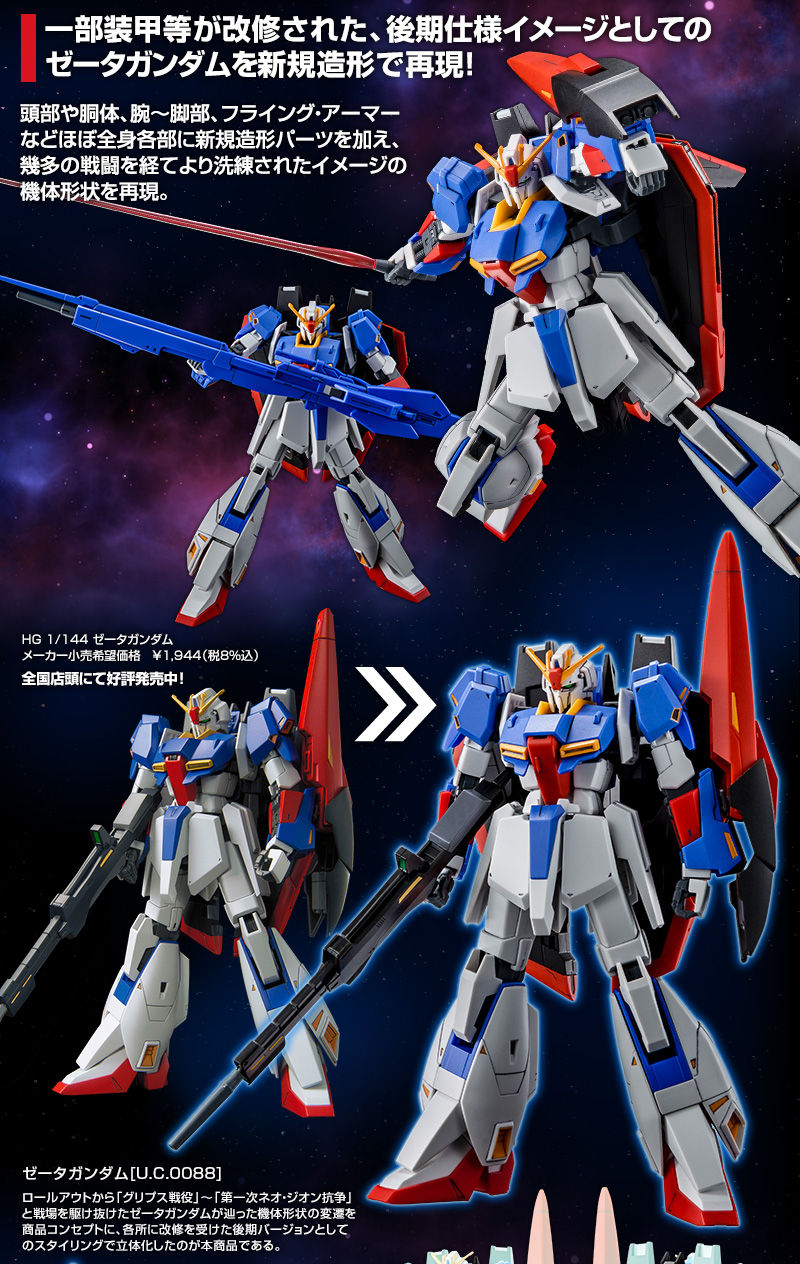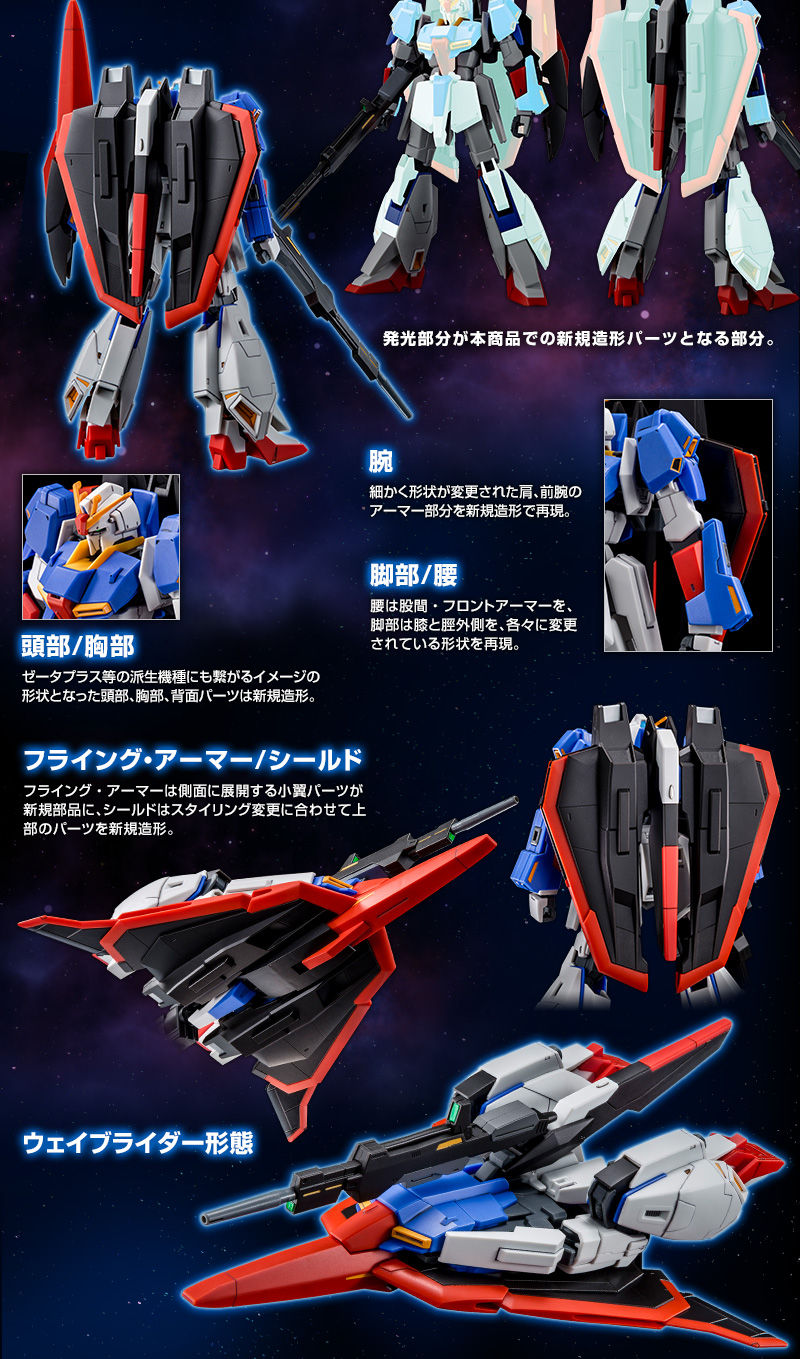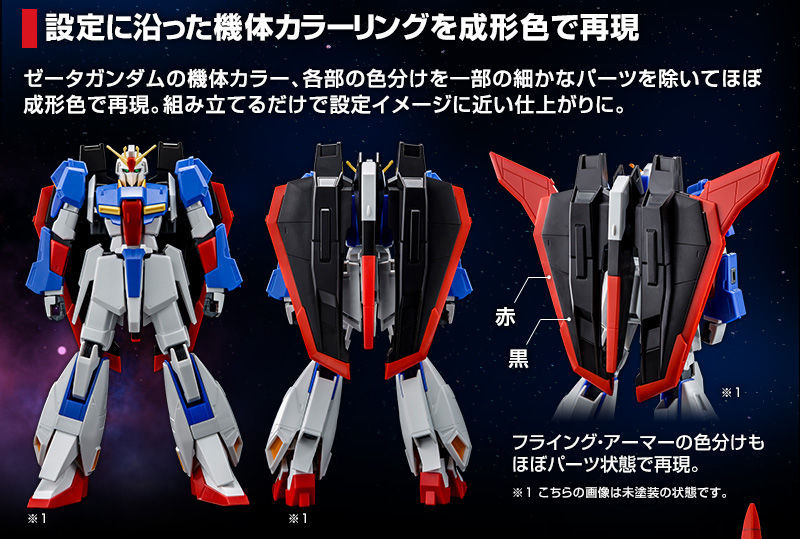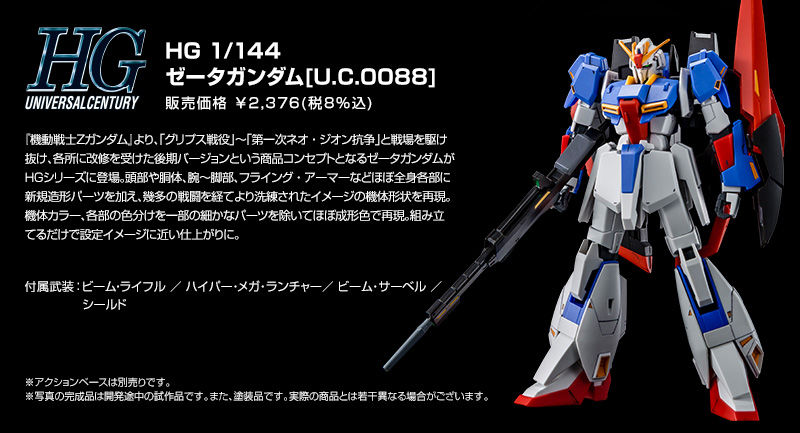 Translate Description:
-------------
It was upgraded at the battlefield
Zeta Gundam
-------------
Based on a product concept as a minor change that has undergone many battlefields, "Grips Campaign" - "First Neo-Zeon Dispute"
Commercialize Zeta Gundam with new styling!
● Zeta Gundam as a late-specification image, where some armor and others were refurbished
Reproduced with new modeling!
New modeling parts are added to almost all parts of the body such as the head, torso, arms - legs, flying armor,
After many battle, it reproduces the aircraft shape of a more sophisticated image.
In case
Head / chest
It became the shape of an image that also leads to derivative models such as Zeta plus
The head, chest and rear parts are newly shaped.
An arm
Shoulder with finely changed shape, armor part of forearm is reproduced by new modeling.
· Leg / waist
Waist crotch front armor, legs are knees and outside the shin, each shape has been changed to reproduce.
· Flying Armor / Shield
Flying armor is a new part with small wing parts developed on the side,
The shield is newly shaped in accordance with the styling change. In case
● Aircraft coloring according to setting reproduced with molding color
The Zeta Gundam's machine body color, color coding of each part is almost reproduced in molded color except for some fine parts.
Just to assemble it to finish close to the setting image.
The color coding of the flying armor is reproduced in almost part condition.
Attached armed: beam · rifle / hyper · mega · launcher / beam · saber / shield
-----------------------------------------
1/144 Scale Assembly Plastic model
Age: 8 years old and over
Product material: PS · PE
· Adhesive is not used for assembly
-----------------------------------------