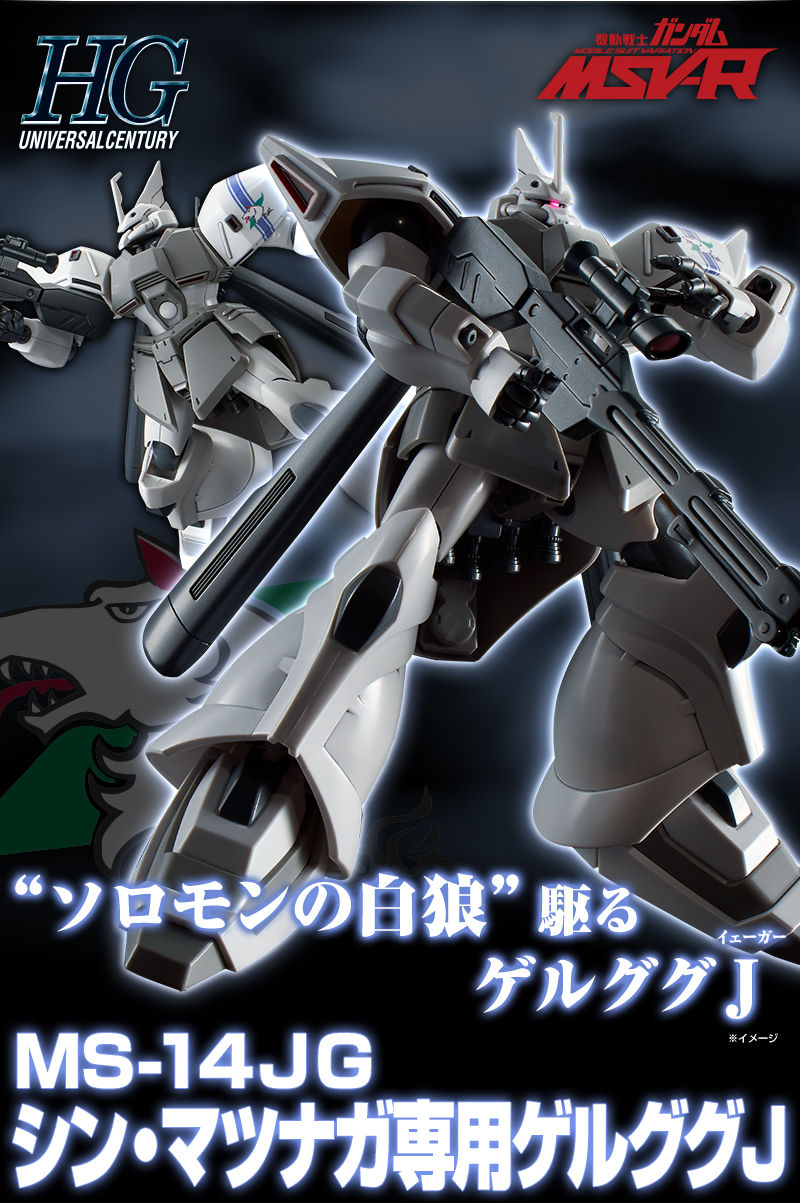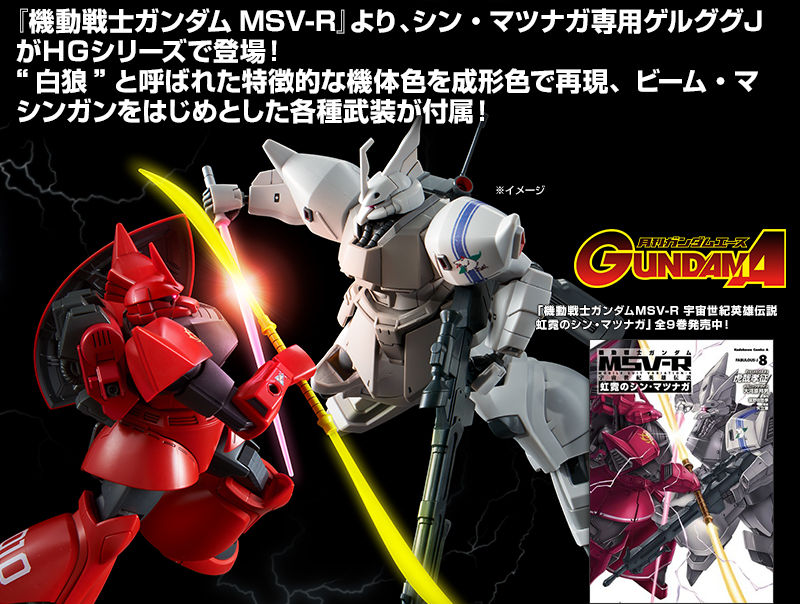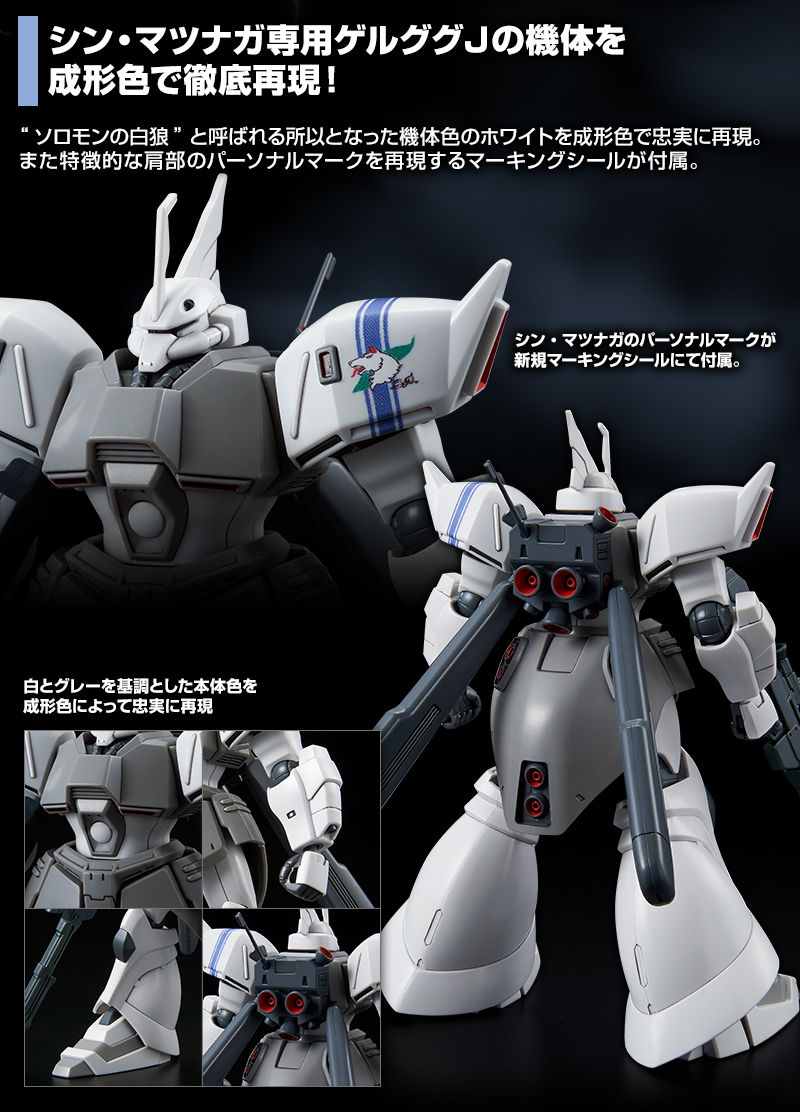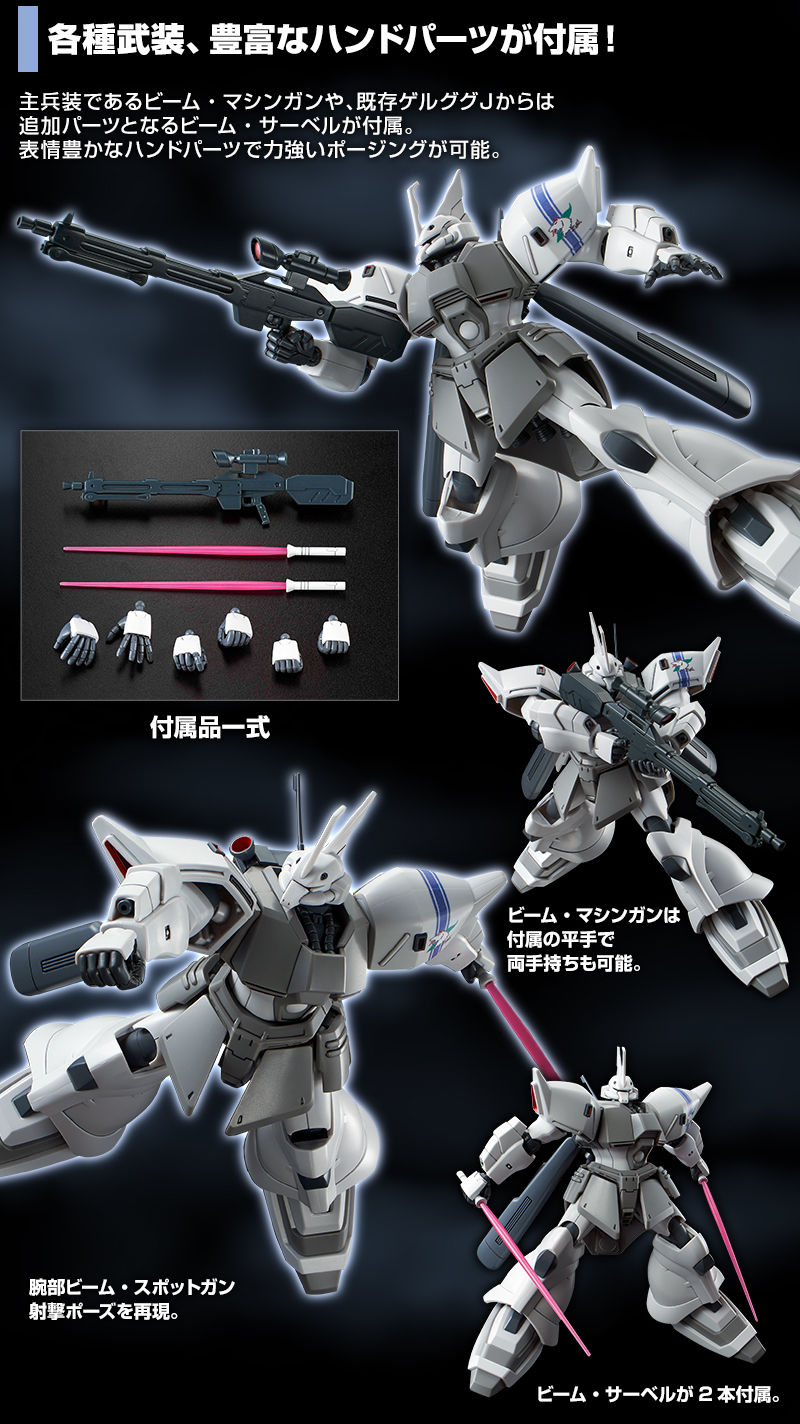 Translate Description:
- "Solomon's White Wolves" Drive
Gerghog J (Jaeger) -
From "Mobile Suit Gundam MSV-R", gel gelug J exclusive for Shin · Matsunaga
Appears in the HG series!
Reproduced in a molded color the characteristic airframe color called "white wolf"
Various arms including beam machine guns are included!
● Thin and Matsunaga exclusive gel gug J aircraft body thoroughly reproduced with molding color!
Faithfully reproduced the aircraft color based on the white and gray which became the reason why it was called "Solomon's white wolf" with the molding color.
Also included is a marking stick to reproduce the characteristic personal shoulder marks.
- Various arms, rich hand parts are included!
Beam machine gun which is the main warfare and from existing gel gel J
Two additional beams / sabers are included.
In addition, strong posing is possible by attaching expressive hand parts.
Beam · machine gun is attached slap and can be held both hands.
Arm beam · Spot gun shooting pose can also be reproduced.
● New marking stick included
Shin · Matsunaga's personal marking sticker included.
Attached armed: beam · machine gun / beam · saber × 2
~~~~~
ACE PILOT LOG Ace · Pilot Log [U.C. Edition]
"Ace pilot" and MS plan, WEB plan tracing "log (record)" carved in the history of the century of the universe!
VOL.09 "Shin · Matsunaga" on sale! (Http://bandai-hobby.net/site/sitepilot/)
~~~~~
-----------------------------------------
1/144 Scale Assembly Plastic model
Age: 8 years old and over
Product material: PS · PE
· Adhesive is not used for assembly
-----------------------------------------