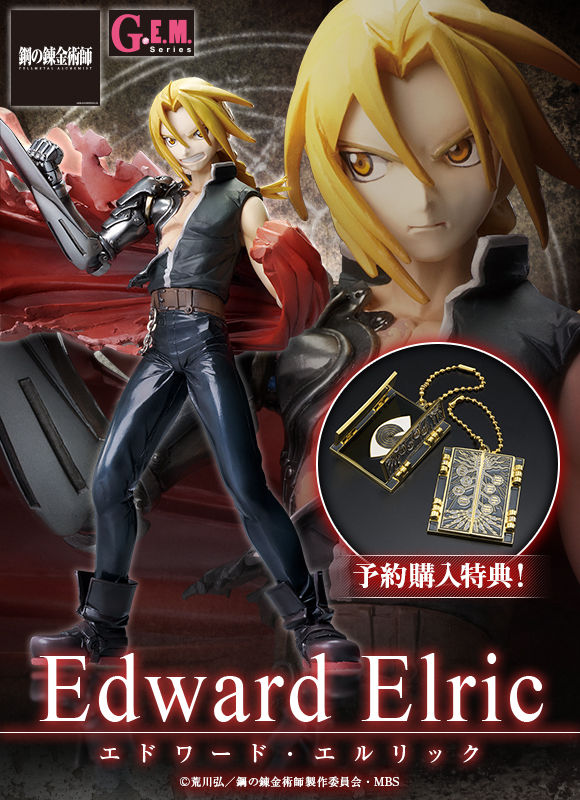 Translate Description:
The live-action theatrical version is also released! Edward Elric, the leading character of Japan's leading dark fantasy "FULLMETAL ALCHEMIST"
I will re-appear with figure of 1/8 size.
Elements of play such as facial expressions and the replacement of automated parts of arms are also enriched and it is possible to reproduce the memorable scenes during play.
Clothes parts, mantle parts are also available, and it has specification with volume.
This time it is made to order made item.
Reservation person comes with "door of truth" metal charm.
I'd like you to touch the truth door by all means on this occasion.
Set content
· Painted finished figure figures ... 1 body
· Replacement parts ... 2 face parts, 2 costumes, 2 auto mail parts,
· Two arm parts and one mantle part
Product size:

Tall: 180mm / 7.08"inch

Material:

PVC, ABS