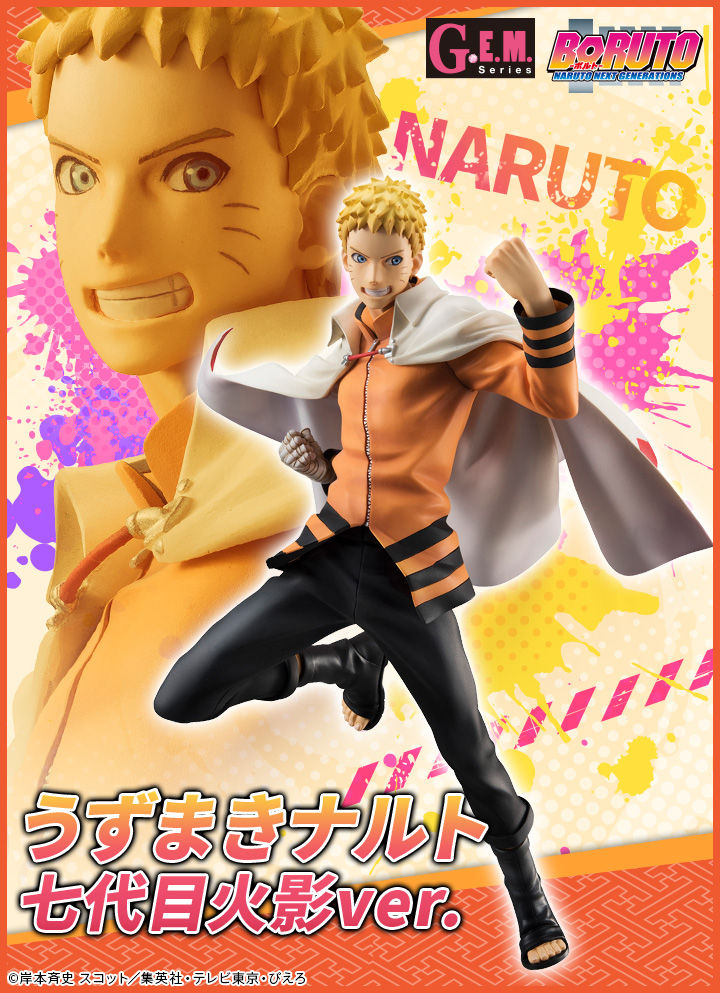 Translate Description:
Finally! Talisman naruto who became "Hokage" of wish is appearing in the G.E.M. series.
Although he reigned as an adult and ruled Kono Leaflet's Village as Hokage, he also reproduced the fighting spirit which can not be hidden fully by grasping the fist.
It is also checked on the expression of the mouth!
Also, the mantle with the character of the seventh generation Hokage is removable.
Set Content
· Painted finished figure
· Dedicated pedestal
Product size:

Tall: 200mm / 7.87"inch

Material:

PVC, ABS