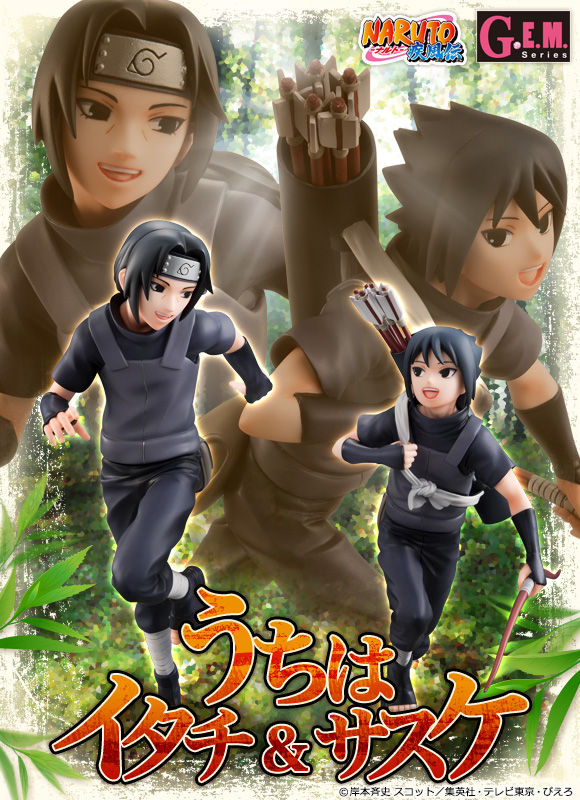 "I do not have enough classes yet"
G. E. M. NARUTO - The latest work of the Naruto Shippuden series is ... Sasuke in childhood and a set product of her weasel.
I made three-dimensional scenes of memories of "Otori Hunting" that came out even in scenes where my brothers fight in Kabuto.
A smile spills without thinking of the figure that the two run side by side with their shoulders.
Thank you for your set of brothers while warm memories are gathered!
Set Content
· Painted figure ... 2 body
· Exclusive pedestal ... 1 piece
Product size:

Ta

ll: 110~150mm / 4.3"~5.9""inch

Material:

PVC, ABS