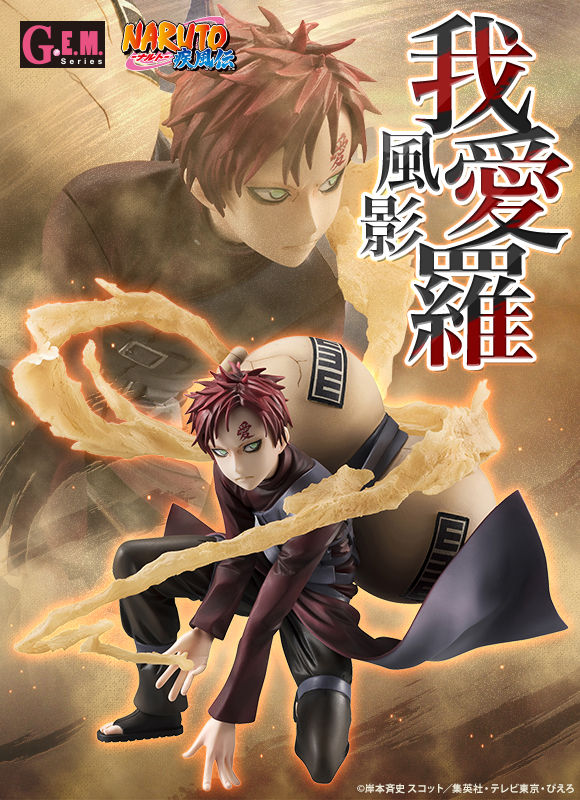 As the latest work "G.E.M. NARUTO - Naruto - Shippuden", we are the god of the fifth generation of the sand - hiding village "Kazehira".
Finally ... a wish will come true and a character other than Kono Leaves hidden village will be the first lineup!
While keeping a cool image, I imagined a figure that is very lovingly attached to Naruto and Sato 's colleagues and made it three - dimensional.
It also reproduces the large gourd which is constantly carried on the texture richly, and the effect of sand coming out of the gourd using technique is also included
You can enjoy a powerful display!
Since we are a figure of love full of love that confronts Naruto's friend as the village chief,
Do not miss the fans!
Set Content
· Painted figure
· Dedicated pedestal
Product size:

Length: 150mm / 5.9"inch

Material:

PVC, ABS