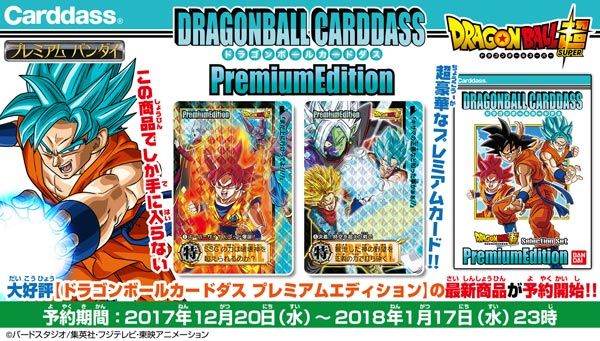 Translate Description:
Dragon Ball Carddas Premium Edition of the new Ver released in commemoration of the event 【Jump Festa 2018】 was released on premium Bandai with great popularity! !
As Dragon Ball Cardass' card design intact, [Dragon Ball Ultra] contains 6 premium cards only available with this product!
All recording cards are gorgeous specs of this special product!
【Set content】
· Premium carddus (6 cards)
Material inscription
Card · mount: paper
Bag: PP
Age of target
9 years and over
【Size】
Card: 59 x 86 mm
【Country of origin】
Card, others ... Made in Japan