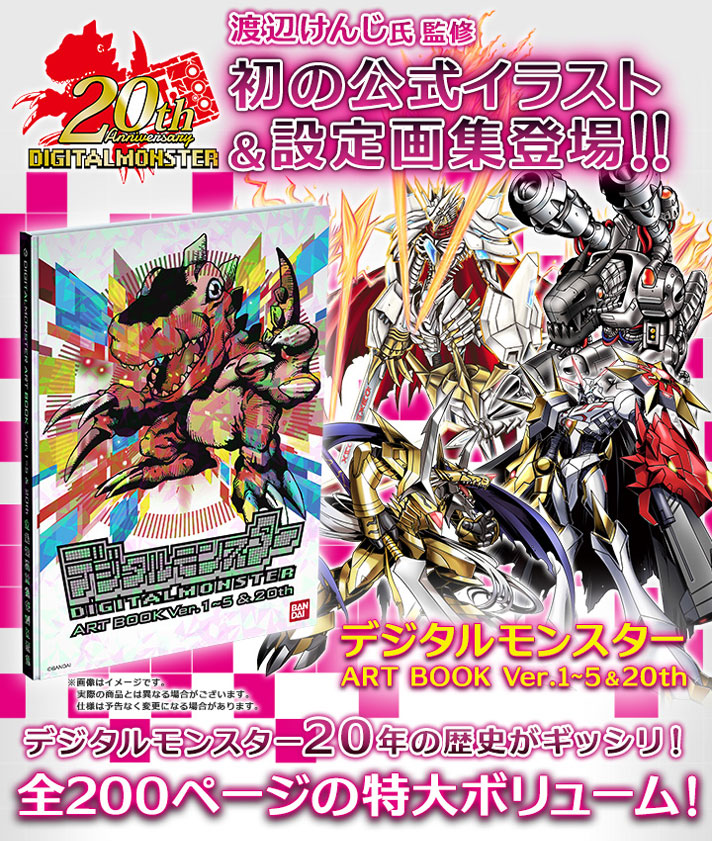 Description of item
This product superimposed over 150 of all Digimon official illustrations recorded in Ver.1 to 5 & 20th of LCD toys celebrating the 20th anniversary in June 2017 "Digital Monster" supervised by Mr. Watanabe Kenji who handles character design It is an official illustration & setting book collection completely covered completely.
In addition to the situation illustration and dot picture that the Digimon's personality shines, I posted the "Digimon Large Collection Illustration" drew by Mr. Watanabe Kenji for this magazine, and on the 20th anniversary when I applied foil stamping and glittering processing on the cover It is a gorgeous luxury specification.
In addition, a story about the birth of a liquid crystal toy "digital monster", the ecology of digital monsters and the "Digital World" living commentary are great commentaries. We will also disclose the role and activities of the Holy Knight Armor "Royal Knights" boasting absolute strength within the digital world.
Besides, it is a large volume of 200 pages, including "Illustrations are ready", "Digimon arbitrarily ranked", "Staff interview", and so on.
Set content
Digital Monster ART BOOK Ver.1 - 5 & 20th
Product size
A4 size 200 pages
Product material
Body: paper, PET
Target age
15+
Battery
No need