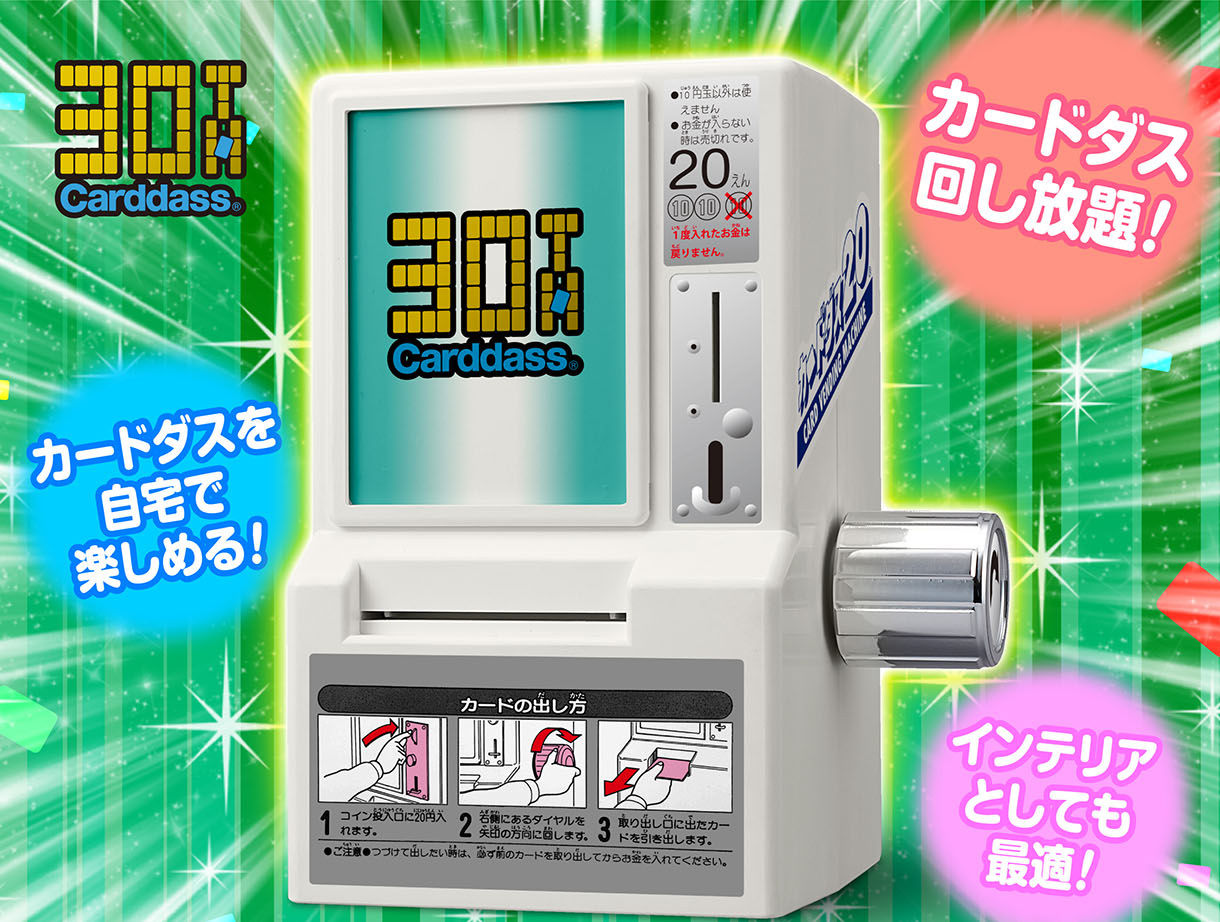 Translate Description:
Items commemorating the 30th anniversary of Carddas appeared!
When you insert 20 yen of old-fashioned cards, cards come out, the cards 20 are commercialized in miniature size!
Set cards and put in two 10 yen coin coins, cards will be paid out! The steering wheel sticks to the crisp sound of luxurious plating paint & turning, and there is no mistake to remember the memory of that time!
Of course it is also possible to pack and pay out cards of 59 mm × 86 mm cards that they have! By including your favorite collection, you can taste the moment when the old card came out again.
You can use carddus play at home, of course, as an interior! You can use it as a piggy bank! You can enjoy it in various ways of playing, such as arranging lots and playing card shops.

【Set content】
· Main body
· Seals for mini vending machines
· 10 test cards
【Product Material】
[Main unit]: ABS / PC / POM / EPDM / SUS / others
[Seal]: PET
[Card]: Paper
Age of target
9 years and over
【Size】
[Main body] W145 × L110 × H180 mm (W is the total length including handle)
[Test card] 59 x 86 mm