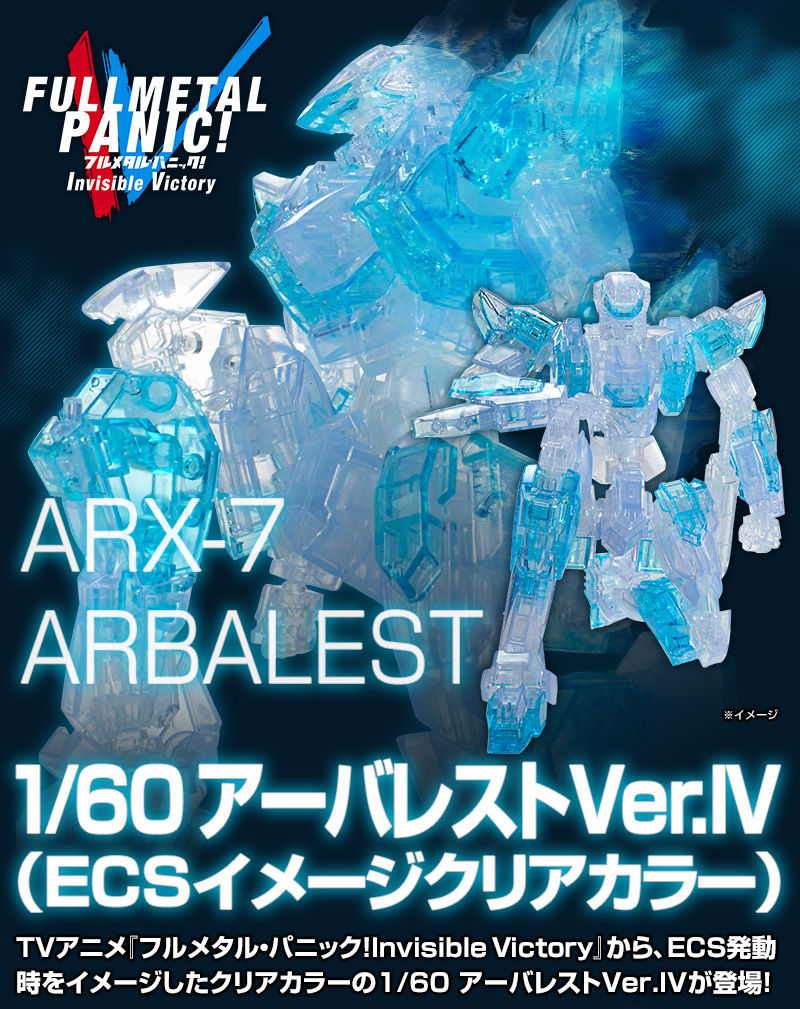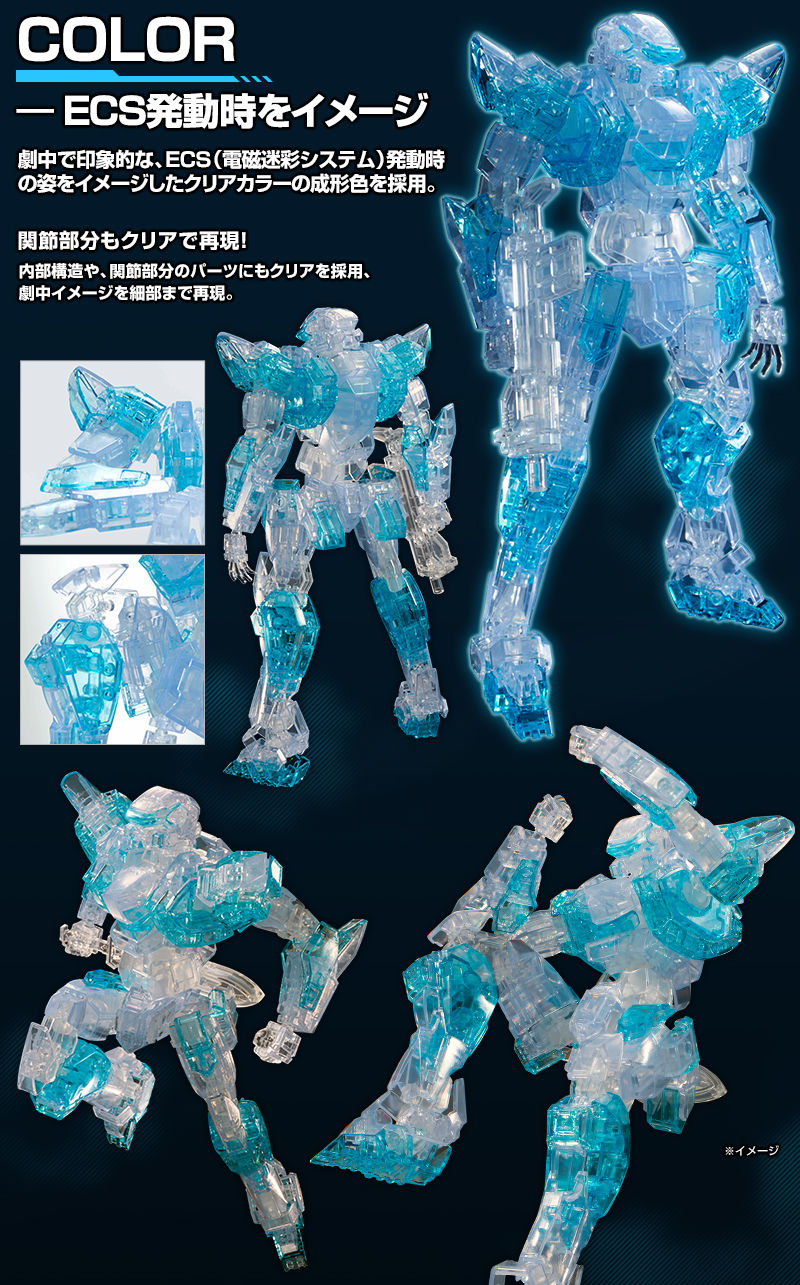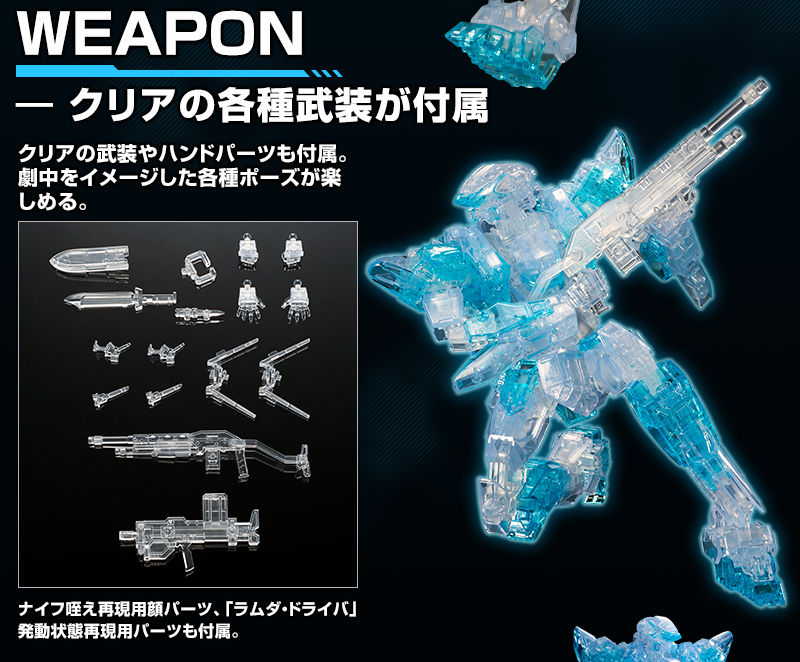 Translate Description:
TV animation "Full Metal Panic! Invisible Victory ", clear color that imaged the ECS activation
1/60 Arbalest Ver. IV appears!
● Image of when COLOR-ECS is activated
Adopted a clear color molding color that imaged the appearance at the time of activation of the ECS (Electromagnetic Camouflage System) which is impressive in the play.
The joint part is also clear and reproduced!
The internal structure and the parts of the joint are also adopted clear. Reproduce the detail in the play to details.
● WEAPON - Various arms of clear are included
Clear armed and hand parts are also included. You can enjoy various poses that imaged the play.
- Parts for reproducing knife jaws, "Lambda driver" included parts for recreating the activation state.
Attached armed: Boxer 57 mm shotgun / GRAW - 2 single molecular cutter / Graz - Mannlicher AWS 2000 (LDW type)
-----------------------------------------
1/60 scale Assembly type Plastic model
Target age: 15 years old and over
Main product material: PS · PE
· Adhesive is not used for assembly
-----------------------------------------